The third round of the GT Academy's online selection process is now open for wannabe NISMO Athletes to participate in.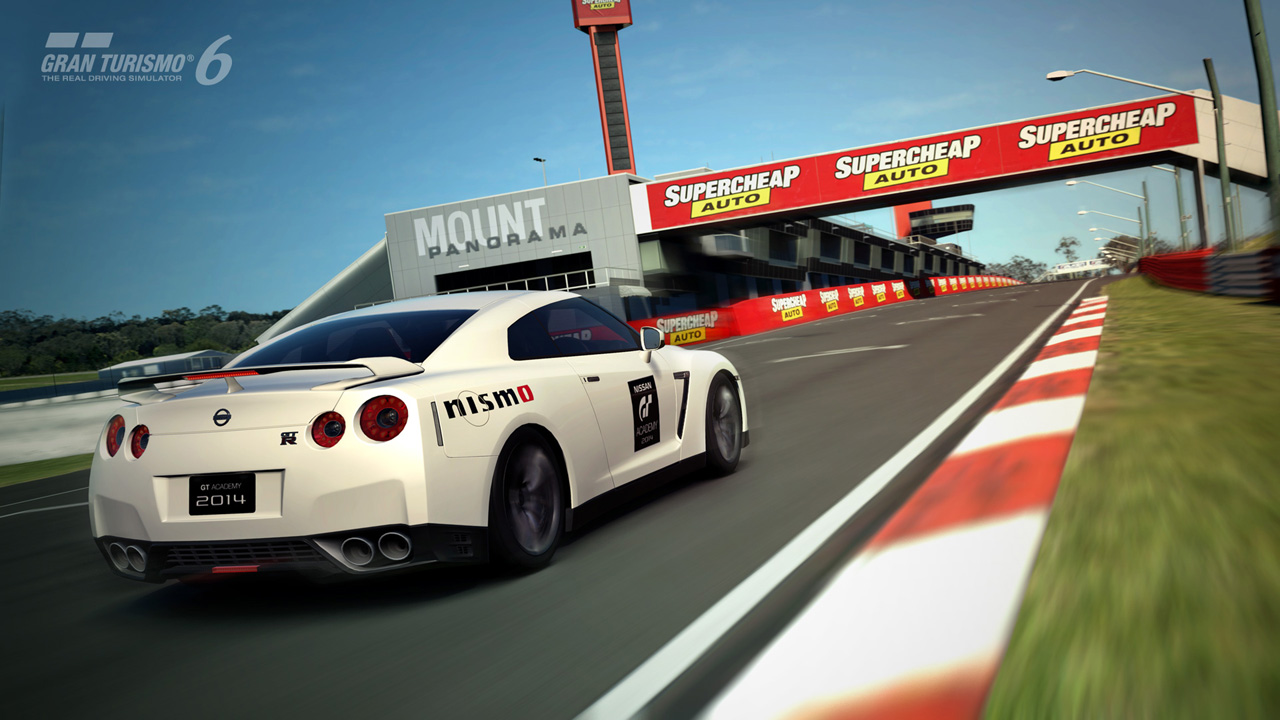 Much like the previous two rounds, this event requires the player to set a specific lap time in order to qualify for the final selection round. This time, however, you're tasked with driving a 2014 model year Nissan GT-R Black Edition – a car that's never been featured in Gran Turismo 6 before – around the demanding twists and turns of Mount Panorama.
Gran Turismo developer Polyphony Digital has also released the full terms and conditions for this year's GT Academy tournament, which can be found on the official Gran Turismo website.
Interestingly, the T&C's also reveal the first details on the GT Academy mini-game on Facebook (which was first revealed when Round One of the GT Academy was launched in April): called "Mini Game Events", these trials task users to enter a series of four 'Challenges', which task them with setting the highest score possible in the shortest amount of time.
Whilst more specific details on what's involved in these challenges are yet to be disclosed, it has been confirmed that the 26 fastest players from each country will be pitted against each other in a 'Mini Game Live Event'.
Of those 26, the fastest eight will progress to the 'Territory Final', and join their compatriot players who progressed through the GT Academy mini-game on Gran Turismo 6, in the hope of becoming one step closer to reaching the climactic rounds of the GT Academy Race Camp finals.
More details on the GT Academy and the tie-in 'Mini Game Events' on Facebook are expected to be announced in the coming weeks.