Apart from the magnificent Mario Kart 8 Deluxe and the F-Zero-inspired FAST RMX, the current crop of driving games available on the Nintendo Switch platform is somewhat limited. That's soon about to change, however. VooFoo Studios will soon be porting over top-down indie racer Mantis Burn Racing, and Milestone will also be releasing the system's first bike racing game with the upcoming Nintendo Switch port of MXGP 3. December will also see the system's first serious car racer with the upcoming enhanced port of Gear.Club Unlimited originally released on mobiles.
And there's still more to look forward to. Indie developer Psyonix has confirmed that the acclaimed car football game Rocket League originally released on PS4 before being ported to Xbox One and PC will be launching on Nintendo Switch next week on November 14th. No price has been confirmed for the UK, but it will be sold on the US Nintendo eShop for $19.99.
The Nintendo Switch version of Rocket League will retain the same addictive car football gameplay, features and upgrades as other versions, along with some exclusive Nintendo-themed content. Players will be able to customize their cars with Super Mario color schemes, Mario and Luigi hats, and Mario-themed liveries. There are also three unique Nintendo-themed vehicles, two of which sport red and blue and green and blue liveries based on Mario and Luiji. There's also a unique Samus Gunship vehicle based on Samus Aran's spaceship from the Metroid series with a bronze body based on Samus' armour.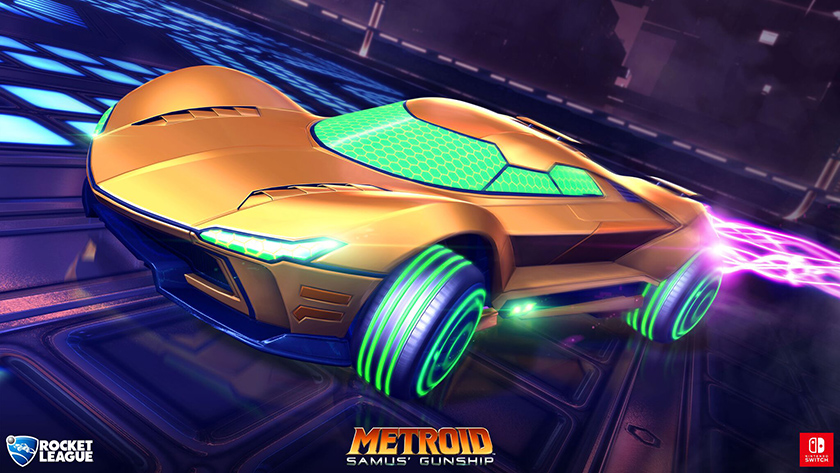 Best of all, Rocket League on Nintendo Switch features cross-platform support which has often been requested by fans, so you'll be able to compete against Xbox One and PC players online while playing on-the-go. Sadly, Sony opted out of supporting online play with Switch players on the PS4. No doubt the popularity of Rocket League will continue to cement the success of the Nintendo Switch platform when it releases on November 14th.