Over three years after its successful Kickstarter campaign, DarkSeas Interactive's Road Rash spiritual successor Road Redemption finally has a firm release date – and it's a little later than planned.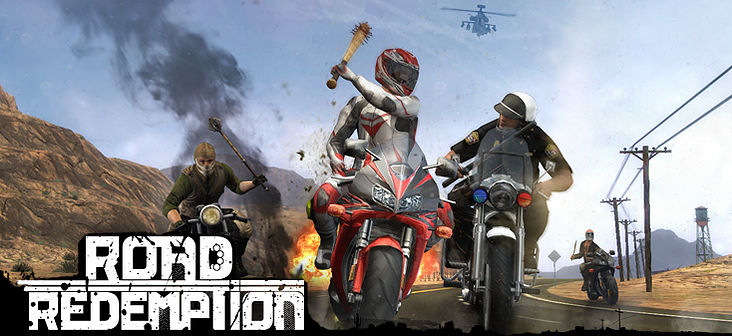 Previously scheduled for release this August (it was originally supposed to be released back in 2014), Road Redemption will now be riding onto PC and Mac October 15th 2016. A console release for PS4 and Xbox One will follow on January 15th 2017.
"We decided that since our backers have had access to regularly-patched PC, Mac, and Linux beta versions of the game, that it's better to take our time and release something great, than to feel pressured to stick to our 2014 Kickstarter date and release something mediocre," developer Ian Fisch told Eurogamer when speaking about Road Redemption's numerous delays.
DarkSeas also confirmed that development for the PS3 and Xbox 360 versions has been "indefinitely postponed," while the Wii U version is being "re-evaluated" – presumably because of the release of the Nintendo NX console next year.
With the recent release of Mighty No. 9 which was plagued with problems across multiple formats, Fisch is keen to avoid a similar situation with Road Redemption. "We've seen Kickstarted games like Armikrog and Mighty No. 9 release before they were ready, and I don't think that satisfies anyone," he said.
"What happened with Mighty No. 9 shows that a potentially great game can be dragged down by trying to bring it to too many platforms. By putting the focus on PC, Mac, Linux, XboxOne, and PS4, we can maximise Road Redemption's physics, AI, and visuals,rather than be hamstrung by trying to support lower spec machines."
Road Redemption has already sold over 100,000 copies on Steam Early Access. If you need reminding why Road Redemption is the closest you're likely to get to playing a modern-day Road Rash, check out the high octane gameplay trailer below.
https://youtube.com/watch?v=Uiwp8uv4dZQ%3Frel%3D0
Road Redemption brings back the familiar formula of motorcycle combat racing made popular by Road Rash, allowing you to batter opponents with all manner of weapons including baseball bats, drain pipes and firearms. The single player campaign also has a twist – you only have one life. There are no extra lives or continues. Should you die, however, all experience you've gathered can then be used to upgrade your character, bike and weapons.
Like what we do? Support TeamVVV on Patreon: www.patreon.com/teamvvv