Image Space incorporated have released an updated version of the free Dallara DW 12 Indycar for their PC racing sim rFactor 2.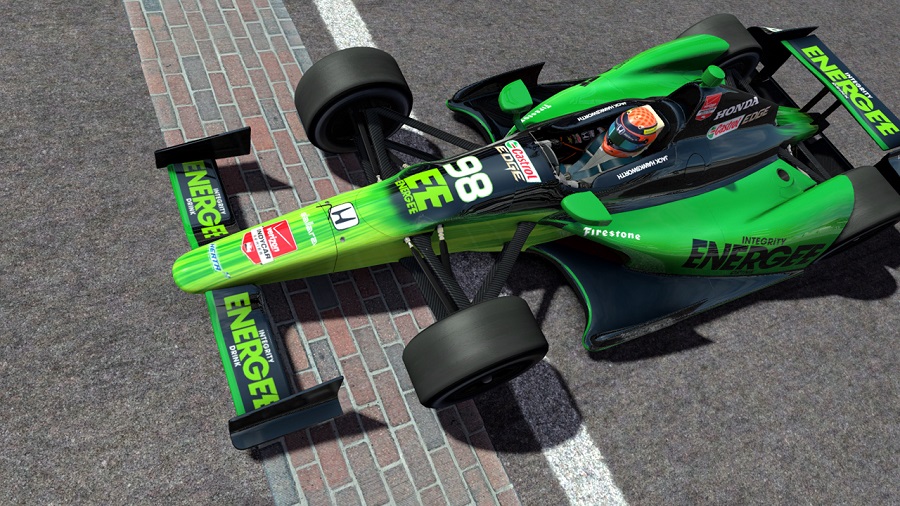 The DW 12 comes in three configurations in rFactor 2 – Indy 500, oval/short oval and road. Version 1.61 of the Indycar has numerous improvements over the older version 1.5 including an increase in chassis flex, an updated steering system, improved braking system and tons more.
Check out Image Space's download page to grab the updated DW 12 Indycar. You can see the full changelog for the Indycar v1.61 below.
Support Team VVV on Patreon: www.patreon.com/TeamVVV.
Dallara DW12 Indy car v1.61 changelog (from v1.5):
Physics / Setup
– Fixed fuel tank capacity.
– Allowing both compounds during race.
– Brand new CPM enabled tyres.
– Better fuel estimation.
– Caster range now 4-10 as per real life.
– Tyre pressure ranges more realistic (as are defaults)
– Minor Turbo error correction.
– Recalculated brake system & restricted brake bias range.
– Added wheelbase options, the primary purpose of which is to adjust the weight distribution. 119″ is ideal for speedways, 120″ may be ok for road courses.
– Slightly more damage sensitive.
– More accurate default RC toe angles.
– Recalc'ed and more accurate anti-roll bar rates, ranges.
– Slight increase in mid-range torque and also fuel consumption, and attempted improvement for fuel estimate.
– Now using spool differential (locked axle).
– Min brake ducts now have MUCH less cooling, Max similar.
– Steering system updated.
– Steering ratio corrected (default, options not available yet).
Visuals
– Fix so rotation matches in-game.
– air intake gap fixed
– new tyre damage texture
– Fixed tyre compound visibility in spinner.
– Digital Yellow message "Yel" aligned
– Front susp arms corrected.
– Various texture fixes