The rFactor 2 development team have just released their very latest build which includes a number of fixes and tweaks.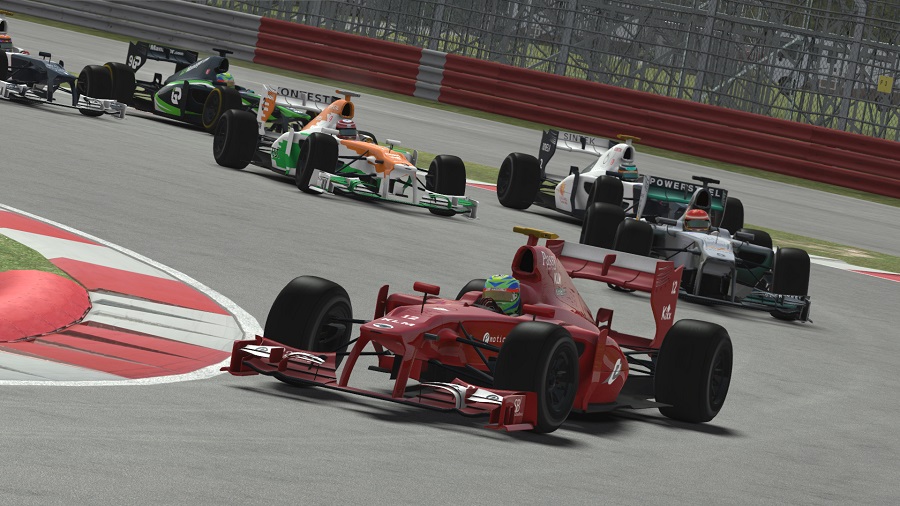 Image Space Inc. commented on the recent update:
"Being able to cancel damage repair, using only the latest version of an installed vehicle file and even allowing secondary driving controls, which we were asked to do in support of disabled racers participating in team events with differing controls. We know some of these things have been asked about, so we're happy to continue to deliver."
The latest build can be downloaded at this page and the full changelog for build 1052 can be viewed below.
Help TeamVVV grow by supporting us on Patreon: www.patreon.com/TeamVVV.

---
rFactor 2 1052 Build Notes
FEATURES:
Water temperature now starts at the same value as oil temperature.
Added the ability to use alternate controls for throttle, brake, and steering (they are at the bottom of the list of driving controls in the UI). Note that the alternate controls do NOT support ramping which is normally useful for driving with keyboards or buttons, so it preferable to select only analog devices for the alternate controls.
Added the ability to paste clipboard text into text boxes.
Doubled useable dictionary length to 512 to prevent cutting off of some Italian tuning descriptions.
Replaced '_' characters with spaces in opponent filter list display.
Safety car with lights (thanks to traveller)
FIXES:
Fixed problem where a broken engine would become fixed and indestructible after rejoining.
Fixed (removed) extra useless multihead onboard cameras.
Fixed wrong gdb data getting loaded for tracks that have multiple versions installed.
Tightened up text input boxes to prevent drawing outside of box.
MODDING / PUBLIC DEV:
Mod mode show pitlanes & special waypoints now work correctly with multiple pit lanes.
Command line option added for Mod Manager: -b[DatFile] [index …] = build mod/cmp at specified indices from DatFile. Use -help if needed.