It's been a week since Image Space Incorporated shared with the racing community some preview gameplay footage of the awesome AC 427 Cobra for rFactor 2, and now I'm happy to announce that the Cobra has been officially released.
The AC 427 Cobra is a handful to control to say the least, the classic 4-speed produces 485Bhp and 650Nm of torque, and will be happy to spin its wheels in the first three gears. Slight understeer through mid-cornering can be rectified with generous application of the loud pedal.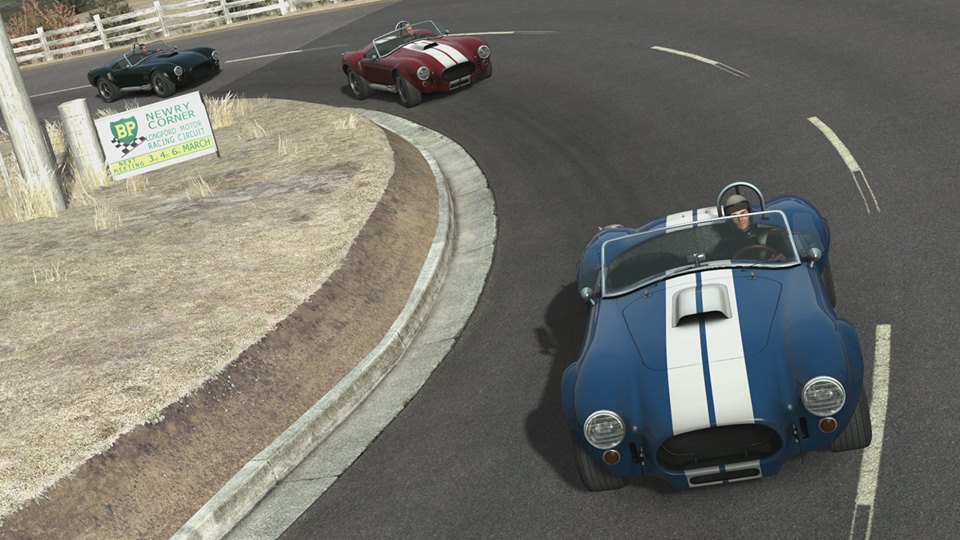 The Cobra comes in two different configurations in rFactor 2 – fitted with street tyres, which is said to be for the driving enthusiast, or with competition tyres, which although have more grip, will be a little livelier at the limit. The Cobra is one of those cars which gives huge satisfaction when (or if) you manage to tame its beastly nature.
The classic car looks great in the screenshots ISI have provided, the attention to detail and passion put into the virtual version of the Cobra is very clear to see. You can see the latest AC 427 Cobra pictures in the gallery below. For more information on the car and to download it check out this link.
Does the AC 427 Cobra get your blood pumping?