rFactor 2's classic Monaco (Monte Carlo) and Spa-Francorchamps (Belgium) 1966 Grand Prix tracks have now been updated to version 2.
The old version of Monte Carlo proved to be difficult to run on some systems with poor performance and stuttering plaguing the experience. The new version 2 update addresses these issues completely. Pop up and stuttering are now a thing of the past according to developer Image Space Inc.(ISI).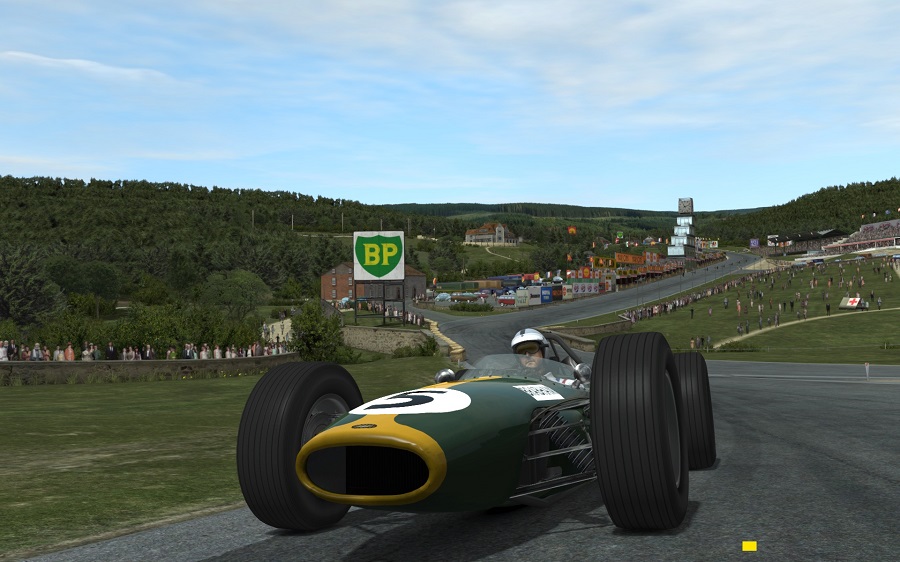 The Belgium track was showing its age ever since it was first released for rFactor 2 and hasn't aged well since as you can imagine. ISI weren't not exactly keen on revisiting the track due to all of the problems previously encountered, but thanks to popular demand, have now cleaned up the track and optimised it as best they can.
Both tracks can be downloaded at this link and both weigh in around the 300 MB mark. You can view the full changelogs of the tracks below along with the newly released screenshots.
Help TeamVVV grow by supporting us on Patreon: www.patreon.com/TeamVVV.
Monaco Changelog:
Implemented latest RealRoad shader
Cleaned up and improved road texture set
Improved road wet masks
Replaced textured stripes with physical ones
Implemented new terrain shader
Remapped terrain for new terrain shader
Fixed a few missing terrain shadows
Optimized fence textures and materials
Made tunnel a bit darker
Optimized billboard vegetation for better and smoother performance
Improved vegetation texture set
Reduced vegetation flickering
Optimized building materials
Fixed smoothing on buildings
Optimized LOD and shadow distances on all objects for better performance
Optimized crowds
Slightly improved marshal textures
Fixed various UV glitches
Cleaned up messy wet reflections
Tweaked fog values
Reverted MIP Map bias to default
Set speed limit to 999
Removed HDR Profiles
Replaced loading screen with new HD version
Added Test Team RRBINs
Belgium Changelog:
Bias fix for all materials/stages
Various 3D models fix to limit flickering and glitches
Removed obsolete materials
Completely new set of LOD Out values to reduce models popup while driving
Fixed floating trees in the distance
Fixed terrain edge textures to avoid lateral ""running"" white glitches
Fixed buildings element detaching/smoothing
Fixed Buildings albedo maps
Fixed Crowd albedo and saturation
Fixed Animals albedo and saturation
Fixed powerline intersecting houses
Fixed chimneys flickering
Fixed Yellow banner flickering
Fixed terrain smoothing
Fixed terrain gaps
Fixed pit exit road
Fixed bridge flickering
Fixed doors and extrusions flickering
Fixed houses sponsor flickering
Fixed Shell tower flickering
Fixed some overdone material speculars
Fixed Groove line reflectivity
Improved glass materials
Overall terrain/surfaces albedo/saturation tuning and color balancing
All Normal Maps channels fix
Improved surfaces/mat fresnels for houses, buildings and structures
Improved RealRoad material Normal Maps
Alpha to Chroma conversion to reduce the impact of transparency renders
Stone/Concrete walls remapped and improved
New textures pack for main sponsor towers
New texture for concrete barriers
Sponsor signs remap
New texture set for main trees
Tweaked MaxRange to limit shadows running
New Loading Screen
Improved CAMs
Minor corridor restrictions
Track is now labelled as Belgium 1966 instead 1967
Re-estimated fuel usage
Added support for two more cars
Some TDF tuning to match latest standards