A short while ago, it was announced that Renault had plans to bring back the famous Alpine name, and was looking for a business partner to share the fees required to develop a range of new sports cars.
There was plenty of speculation regarding who this collaborator would be, with several expecting it to be Lotus (which isn't too surprising, as Lotus F1 uses Renault engines and the outfit itself used to be the Renault works team). However, it's just been announced that the mystery company is actually Caterham.
Part of the deal involves the setting up of a new company – the 'Societe des Automobiles Alpine Caterham' – with both companies taking a 50% stake in the new venture.
It's understood that, whilst the cars will be manufactured at Renault's factory in Dieppe (the place where all the Renaultsport production and competition cars are currently constructed at and, appropriately, the place where the original Alpines used to be made), Caterham will help finance the scheme and assist in the development of the future Alpine models.
In the official press release, it goes on to say that each firm will build its own variation of each car (with some industry experts going on to say that all the two cars will share are the chassis and running gear), with first of the new generation of Alpines set to go on sale in the next three to four years.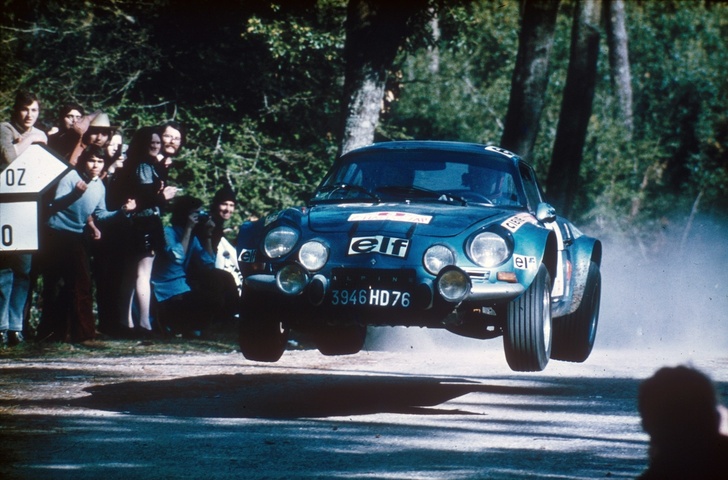 Whilst details are sketchy at this moment in time, it's being rumoured that there are plans to loosely base the new Alpine on the iconic A110 (the lightweight rear-engined coupe that proved to be incredibly competitive in motorsports and became the first ever car to win the World Rally Championship in 1973).
At this early stage, it's also not known as to how much these cars will go on sale for, though Renault product boss Carlos Tavares is claimed to have said he wants the Alpine version to retail for between 40,000 and 50,000 Euros, which equates at current exchange rates to somewhere in the £30,000 to £40,000 ball park.
It's going to be very interesting to see the final production version of the new Alpine/Caterham sports cars, whether or not it will even resemble the old Alpine or this year's A110-50 concept car and of Carlos Tavares' plans of "a vehicle that will rekindle sporting passion once more" will come to bountiful fruition.
There is quite a lot riding on this being a success, and no one's entirely sure if it will sell well or not – the Alpine brand's been dead for roughly 17 years, and Caterham's previous attempt at making a two-seater sportscar, the 21, failed miserably.
That said, with the Renaultsport and Caterham engineers working together on a sports car that we're told via the press pack will be one that driving enthusiasts will be fond of, we can only assume at this early stage that the end result has the potential to be truly spectacular…