Forza Rewards is a loyalty programme which rewards Forza players with in-game gifts simply for playing Forza titles. Turn 10 Studios announced back at E3 this year that the Forza Rewards would be getting some changes ahead of their next major release – Forza Motorsport 6. These changes have now gone live.
The Forza Rewards system has been updated and now features two additional tiers – tier 8 and tier 9. Turn 10 Studios will be giving away free Forza Motorsport 6 cars with their updated rewards system, you will receive more cars if you are in the higher tiers, the rewards are listed below:

Tier 2: 2015 BMW M235i
Tier 3: 2012 Nissan GT-R Black Edition
Tier 4: 2015 Jaguar F-Type R Coupe
Tier 5: 2014 Aston Martin V12 Vantage S
Tier 6: 2012 Lamborghini Aventador LP700-4
Tier 7: 2014 Ferrari #62 Risi Competizione 458 Italia GTLM
Tier 8: 2014 Audi #2 Audi Team Joest R18 e-tron quattro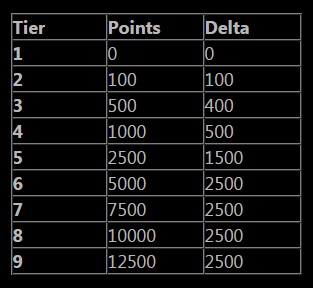 Furthermore, Turn 10 have made some changes to the tier scoring model essentially making it harder to progress to the higher tiers. For example, you'll need to acquire 2,500 points from tier 6 onwards to progress up a tier. Turn 10 Studios have made it so no player could possibly reach the highest tier until the release of Forza Motorsport 6 next month.
Let us know how you feel about these changes in the comments below.
Support Team VVV on Patreon: www.patreon.com/TeamVVV.