Reiza Studios will soon be bringing their World Touring Car Championship (WTCC) 2016 season content to RaceRoom Racing Experience.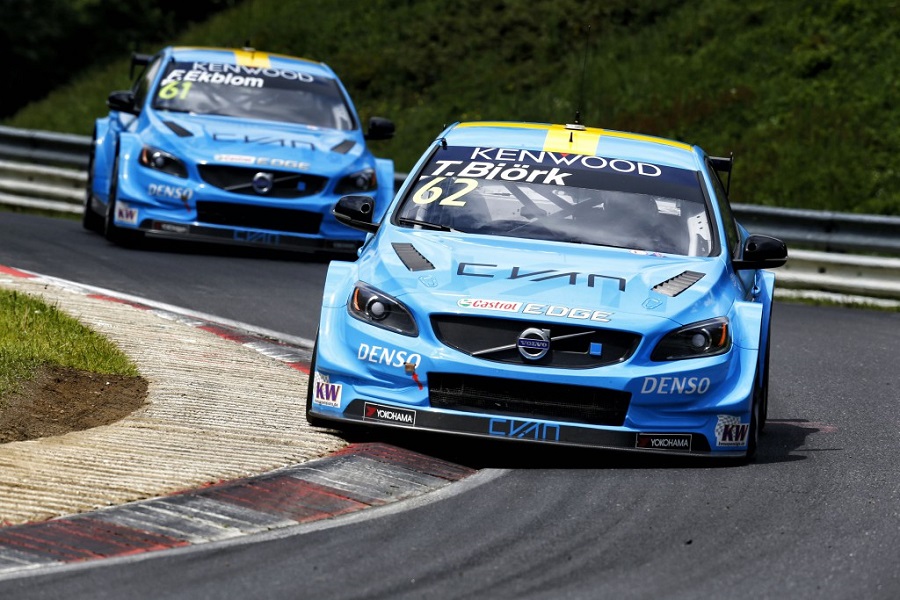 The highlight of the 20166 WTCC content is no doubt the inclusion of the rather nice looking Cyan Racing Volvo S60 Polestar TC1. The racing car is based on the S60 sedan and was developed by Volvo's performance division Polestar.
The S60 Polestar is powered by a 4 cylinder 1595cc engine which produces a hefty 400 bhp through a 6 speed sequential gearbox. The front wheeled drive racer sits on 18" rims and features MacPherson struts both front and rear with adjustable Ohlins dampers.
Stopping power is impressive too thanks to 4-piston caliper, 390mm ventilated discs and 2-piston caliper 280mm ventilated discs for the front and rear brakes respectively.
No release date has been announced for the WTCC 2016 DLC pack for RaceRoom but we'll keep you up to date as soon as we know more.
Support TeamVVV on Patreon: www.patreon.com/TeamVVV.