Sector3 Studios have announced that they will host a free weekend for their PC racing sim RaceRoom Racing Experience starting tomorrow, Friday June 26.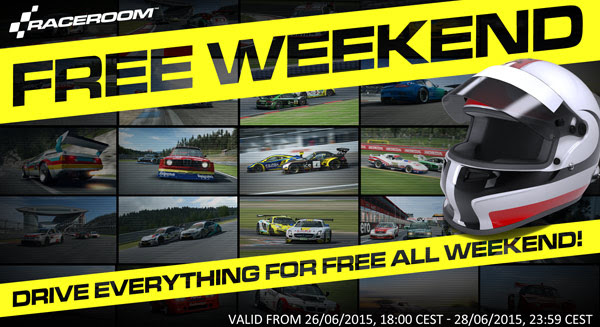 Reiza Studios say that this free weekend will give them a great chance to stress test their servers which they are confident will survive the added weight of increased numbers.
The free content will be available at 18:00 CET on Friday June 26 and will expire on June 28 at 23:59 CET, giving players a 59 hour window to take advantage of this amazing offer. You can take a closer look at RaceRoom Racing Experience on Steam.
Will you be loading up RaceRoom this weekend?
Support Team VVV on Patreon: www.patreon.com/TeamVVV.
https://youtube.com/watch?v=RaSLEuOoeMs%3Flist%3DPLm6s2R0xIGY5dtT5fM6mweo5WtJRxwS4D