Perhaps one of the most bizarre and potentially awesome VR games revealed at this year's PlayStation Experience was none other than that of The Modern Zombie Taxi Co.
As the very last human alive you must drive hordes of zombies to their destinations (zombies apparently appreciate the liquid refreshment provided by the local pub too). Add in very cartoon-like graphics and ragdoll physics all within the first person perspective via the PlayStation VR headset and you get all sorts of funny and crazy moments. To get a good idea of the slapstick silliness, check out the trailer below.
https://youtube.com/watch?v=0c0kdIFijtg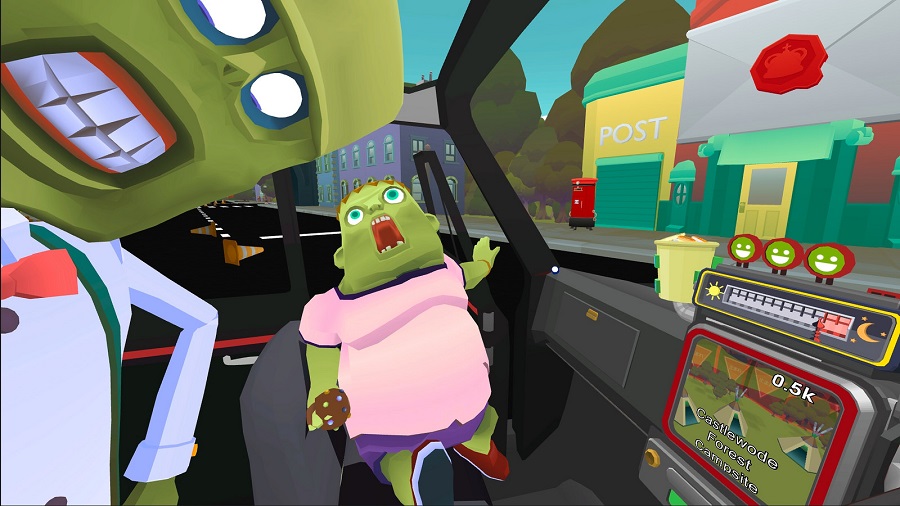 The Modern Zombie Taxi Co. started its life as simply a fun VR demo which took a few months to create. The demo was shown off at an independent games festival in Japan and received an incredible reception with members of the public, even winning best in show at the event. It was at this point that Santa Monica Studio decided to bring the game to life as a full title for the PlayStation VR platform.
As you drive around town you can expect to see zombies bouncing around in your taxi. Using the PlayStation VR allows you look over your shoulder to get a better look at all the craziness, is a zombie getting too close to you and blocking your view? No problem, simply punch them off using your own hands and one-to-one tracking with the DualShock 4 and PlayStation Camera.
The Modern Zombie Taxi Co. should make for some laugh out loud moments and is, needless to say, not something to be taken too seriously of course. We'll keep you updated on this title and other automotive VR titles as soon as we know more.
Help TeamVVV grow by supporting us on Patreon: www.patreon.com/TeamVVV.