By now we all know about Project CARS' stunning visual prowess, but it's now been revealed that the console versions will allow you to tweak the graphics settings. This of course is commonly found in PC games where hardware specifications can vary drastically and tweaking settings can help improve performance, but it's rare to find such settings on a unified console. Alas these settings don't directly affect core perfomance in quite the same way but they do form as a handy addition in giving players a more personalised experience.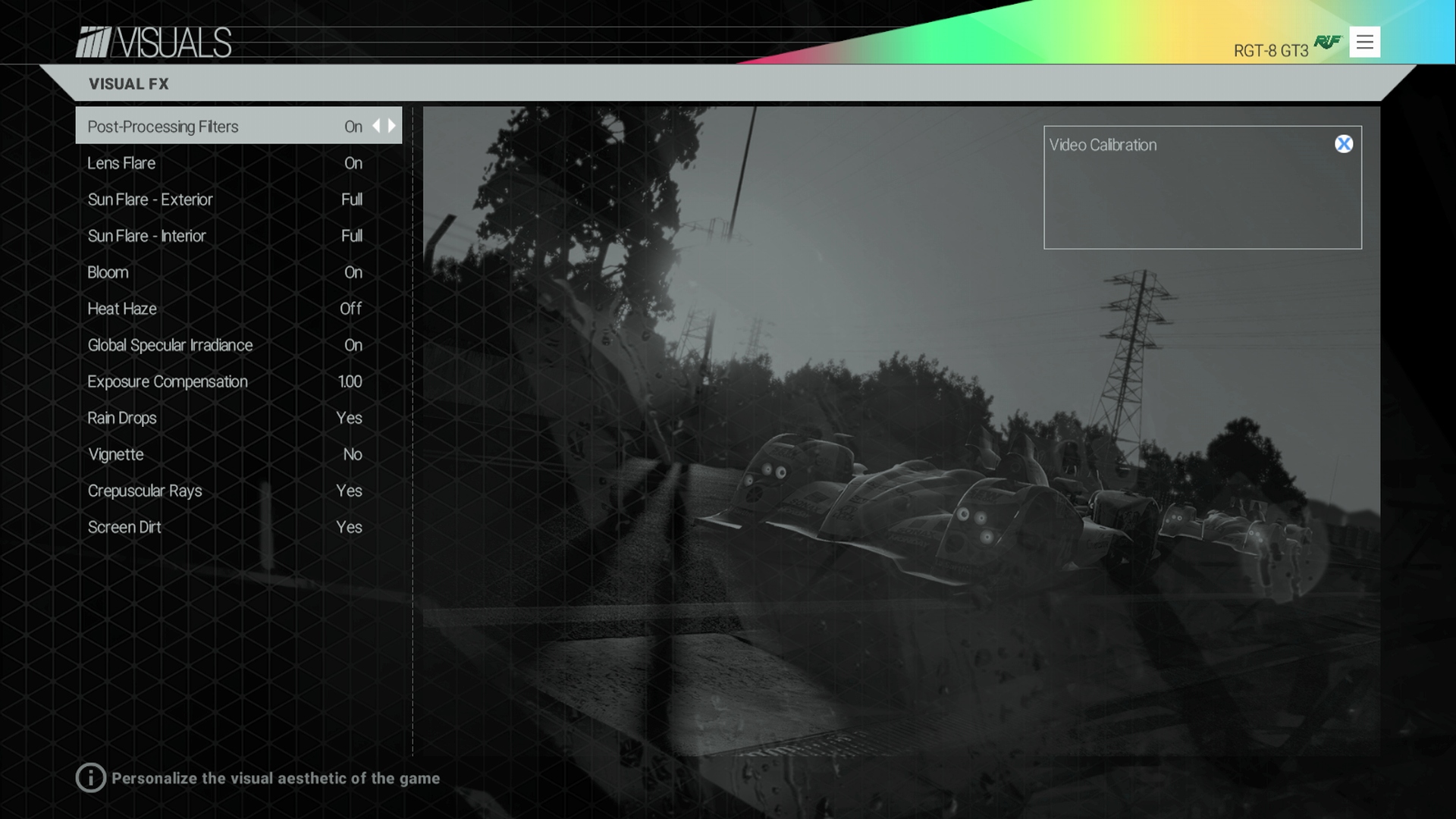 The PS4 and Xbox One versions of Project CARS will allow you to adjust a wealth of advanced graphical and gameplay settings: everything from the bloom, crepuscular rays, screen-space effects controlling rain and dirt and the field of view effects can all be adjusted accordingly. These options are divided into four main categories: Authenticity, Field of View, Movement and Visual FX. Again, this sort of versatility is usually reserved for PC sim racers, so it's interesting to see Project CARS attempt close the gap. It's also a great way to give player choice, particularly those who value frame rate over fidelity.
How this will affect the performance of the game remains unknown, however. A recent in-depth report on Digital Foundry suggested that cranking up some of the settings have a detrimental effect on the PS4 and Xbox One verions, causing the frame rate to dip well below the target 60 fps – particularly in full 45 car races with wet weather effects. However, the report was later found to be based on an earlier build of the game not intended for technical analysis, so how the final build will cope under the strain remains to be seen.
Fortunately it won't be long until we find out, as Project CARS will finally be crossing the chequred flag when it's finally released on PC, PS4 and Xbox One on May 8th. Meanwhile, the Xbox One version was recently confirmed to run at 900p and 60 fps, while the PS4 will run at 1080p and 60 fps.