The head of Slightly Mad Studios Ian Bell has recently shared some Project CARS 2 images which showcases many of the title's dedicated server options available for the PC version.
The first image (above) gives us a look at the "realism" tab which enables the server admin to toggle a plethora of options and scenarios on or off which will fundamentally affect the race and general difficulty. Options in this realism tab include the option to force on or off interior view; driving line; manual gears; traction control; damage type; fuel usage; manual pit control; mechanical failures and more besides.
This gives the server admin an incredible level of control to proceedings so you'll really be able to tailor the action to whatever suits your needs, regardless of your skill level, which is always great to see.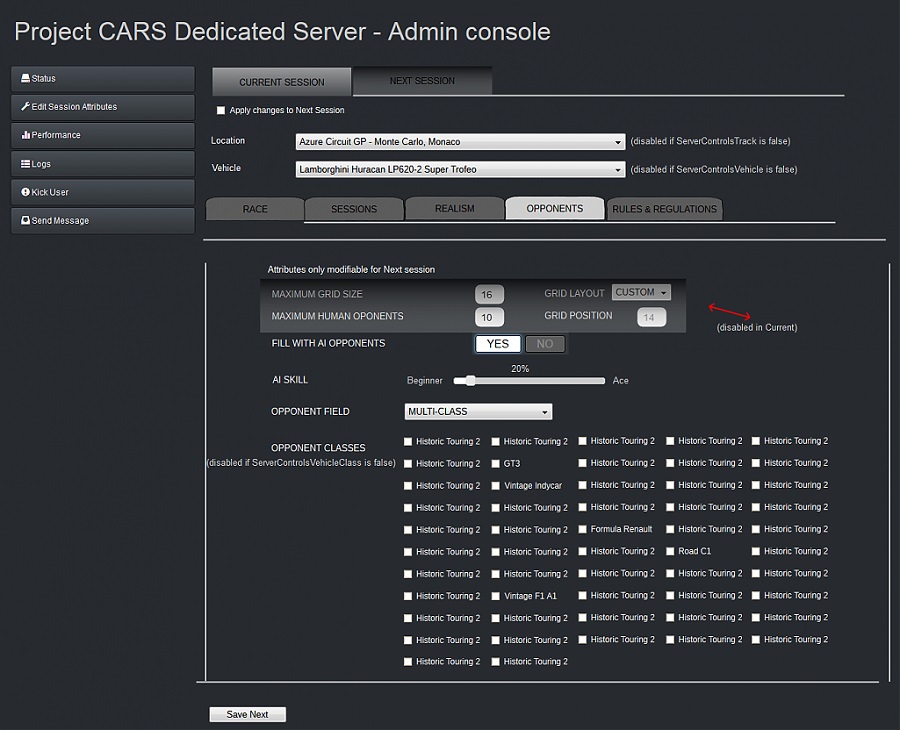 Elsewhere, we can see options to select the skill level of the AI, grid size, starting position and number of human opponents as well as having the option to select a multi-class field of cars. With a multi-class race selected, we can also manually choose which classes we want to join the race which can make for some truly mouth-watering possibilities.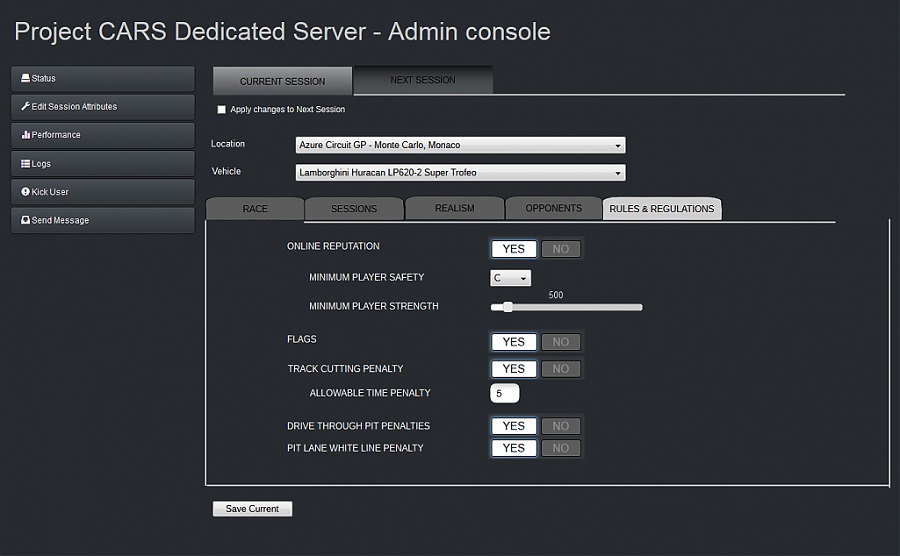 The third and final Image, provided by Ian Bell, gives us the option to turn on the online reputation system where server admins can filter out players who don't meet a minimum player safety grade chosen by the server admin. This will delight many players (particularly those who don't have time to set up and join private lobbies) as it should provide a quick way to get rid of troll players and players who crash out a lot (you know, the guys which take out half the field at the first turn, yes those guys!)
Other options include the ability to turn on race flag rules, track cutting penalties (including penalty time), as well as drive through penalties and even pit lane white line penalty to punish those not able to get their speed sufficiently down to adhere to the pit lane speed limit before crossing that white line.
It remains to be seen how many of these options will be available in the console versions of Project CARS 2, even if some of these options are not possible for whatever reason, I think it's fair to say they'll still be plenty for server admins to ticker with which will no doubt set a new standard for what is possible for racing sims on the console platform.