After six months of seeing very little, I'm happy to say that the PC and Wii U futuristic racer AcroStorm is still very much alive and kicking.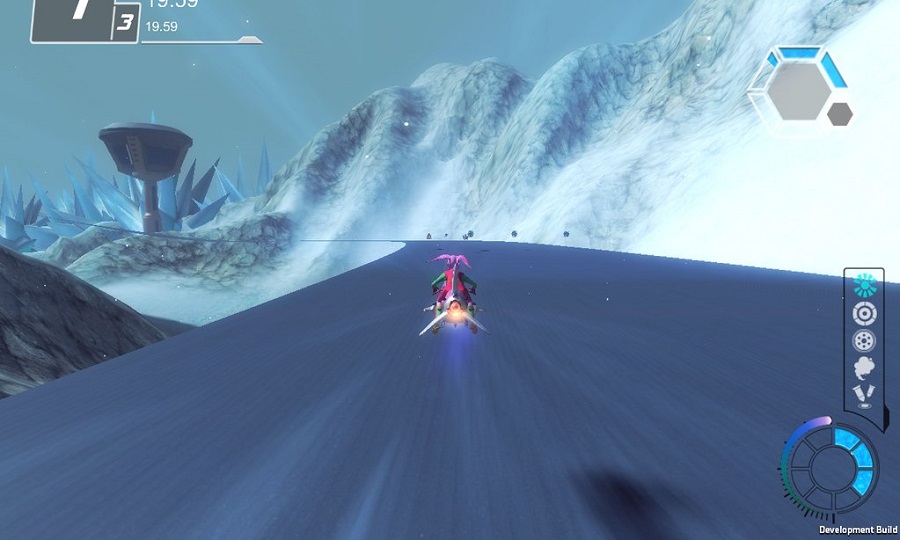 Developer Blue Comet Games have released some new screenshots recently which give us a glimpse of a bone-dry desert and icy tundra environments. AcroStorm will feature a total of 16 tracks across several environments including a jungle and even a track set in space. Blue Comet are also planning on adding a track editor so you can construct your own tracks.
The futuristic racer gives players a choice of 12 characters each with their own individual story mode which should add some background information for each person including their motivating factors. Bike customisation has been confirmed, you'll have the opportunity to swap out major components such as the engine or headframe to improve performance.
We're still awaiting details on the game's online modes and weapons, we'll keep an eye out for any updates, for now why not check out the new screenshots in the gallery below.
Help TeamVVV grow by supporting us on Patreon: www.patreon.com/TeamVVV.