Formula One is finally in the news for the right reasons. It isn't about the sound or where the sport is racing next year or the finances involved to keep a team afloat. F1 has a rivalry that is the nearest to a Hill vs Schumacher; Prost vs. Senna or Hunt vs. Lauda. The incident on the second lap of the Belgian Grand Prix two Sundays ago was the culmination of one and a half years of Lewis Hamilton and Nico Rosberg being teammates.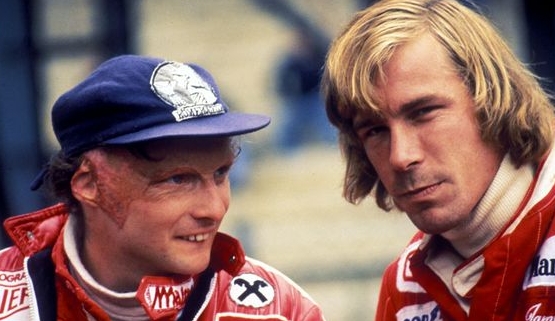 With Rosberg's admission of an "error of judgment" and the crowd reaction on the podium in Belgium, I think Rosberg will have a hard time for the remainder of the season if things keep swinging in his direction. Not to say Hamilton is innocent in his actions on track, but the actions of two drivers so desperate to win a title both deserve is what is making 2014 so captivating. In addition you have the leadership team of Mercedes being brought right into focus with immediate questions asking whether Ross Brawn would have been able to manage things differently.
There will be other altercations between Rosberg and Hamilton this year but those double points available for the last race in Abu Dhabi will now feature heavily in the outcome of this championship.
The tension between Hamilton and Rosberg however are not the only things currently happening in F1, and wanted to give my opinion on some other recent developments…
Toro Rosso sign 16-year old Max Verstappen

Much has been written about the replacement of 24-year old Jean-Eric Vergne at Toro Rosso of someone who has only very recently been racing in go-karts. Son of Jos "The Boss" Verstappen will be 17 come the start of the 2015 season, and if he has the talent to be on the grid then I wish him the best of luck. However, I think it is wrong for a driver so young to be on the grid. If he fails as a driver he will barely be out of his teens and a career in F1 will be over. F1 should have certain qualifying criteria in place on order to accept drivers into the sport – and I am not basing this on age.
In a recent interview Max "probably hasn't heard of a fax" Verstappen (okay, that needs some work) said that opportunities like this do not come around often and must be taken when offered. This may be true, but at only 16 years of age this feels all very X-Factor. Other sports push competitors through the ranks and leagues before hitting the top categories and F1 needs to adopt this more.
Or it just depends what your surname is and whether you have a big enough cheque book.
Russian Grand Prix
That said, a new trailer was launched for Codemasters' upcoming F1 2014 game and gave people a first real look into the new track. Another Herman Tilke designed circuit and in many ways has a similar feel to Abu Dhabi and even Valencia. Tilke has taken criticism for designing rather boring tracks, and at the moment this looks like a rather uninspiring circuit. But you can have boring races at Spa, Suzuka and Silverstone so lets see how the racing plays out before laying judgment.
//www.youtube.com/embed/PXUbDvYRskc?list=UUEvr879Hns1Ccb_gVaV7-5w
McLaren Driver Line-up

I feel so sorry for Jenson Button and Kevin Magnussen. They are both doing a sterling job in another under-performing car, yet they are being left in limbo as to whether they will be retained by the Woking outfit for 2015. Honda want a star driver in the team for their return yet 2015 looks likely to have very few driver changes. I can't see any change at Ferrari, Mercedes or Williams and with Lotus expected to take Mercedes power I see Grosjean staying put with Maldonado there.
The only possible could be Vettel and to start a new relationship and build a team with a new technical partnership in Honda could be a good restart for the German driver in what has been a disappointing year. But if Vettel went to McLaren I would highly recommend to retain Jenson Button. Button is a great driver, but with a fast teammate it enables him to find an extra gear. Simply put, Button has not been as good since Hamilton was at the team.
Italian GP Coverage
TeamVVV will be providing coverage on the Italian GP with Practice, Qualifying and Race Reports throughout this weekend.