Nearly every racing game on sale today's jumped aboard the DLC bandwagon, so it shouldn't be too much of a surprise to hear that the first details of Most Wanted's first downloadable pack have been announced.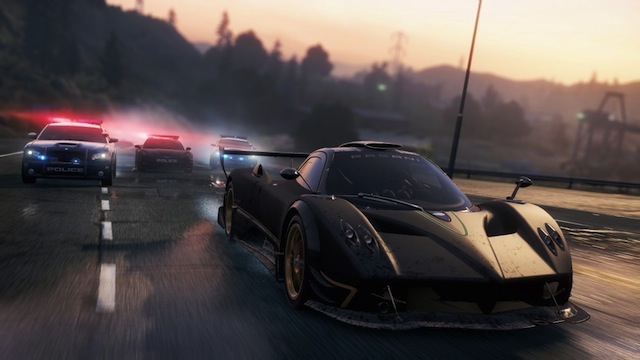 Set to be released on December 18th and made available for copies on the Xbox 360, PS3 and PC (there are no words yet saying whether or not it'll also be made available for the Vita version), the main headline grabbers for the 'Ultimate Speed Pack' are, undoubtedly, the cars.
The four additional cars that'll be made available for those who'll acquire the pack are, as the DLC's name suggests, pretty brisk: the motors in question are the McLaren F1 LM, the Lamborghini Aventador J, the Pagani Zonda R and the Bugatti Veyron Grand Sport Vitesse.
It's not just a few new sets of wheels that come with the Ultimate Speed Pack, though: it also contains a total of 25 additional events located around Fairhaven City, along with 70 types of what Criterion and EA call 'speed-themed milestones'.
And, to top it all off, a new Most Wanted head-to-head race is included in the pack, which pits you up against a hardened street racer at the helm of a Hennessey Venom GT Spyder.
Our only gripe with the Ultimate Speed Pack, though, is the price: whilst the £7.99 asking price isn't the steepest we've seen DLC, it certainly isn't the most affordable – the individual packs for Hot Pursuit and The Run, for instance, were all noticeably cheaper to buy.
That said, there are plenty of extra goodies that justify the sum of money being charged and, if it keeps us roaming and roaring around the confines of Fairhaven for a little while longer, we suppose it's not too unreasonably priced, if you think about it that way…