Developer Kylotonn Games have released several screenshots which showcase some rather splendid dynamic dirt effects for their upcoming rally racer WRC 5.
As you can see by the screenshots below, the dirt covers just about every part of the car and looks very authentic. It does however seem like there's little to no dirt and muck on the windows, I'm guessing Kylotonn wasn't quite prepared to show that just yet.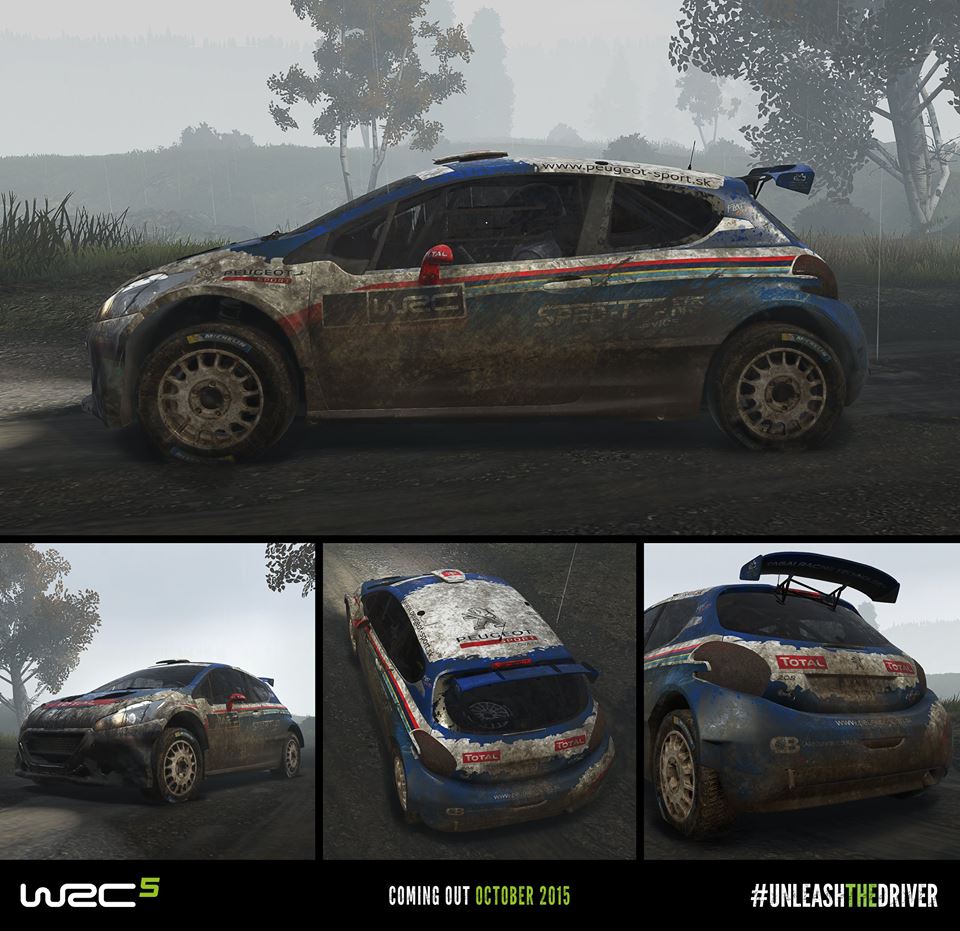 As the dirt is dynamic it will be interesting to see how the car picks up the muck and grime and to see it slowly wash off under rainy conditions when the car is on the "cleaner" parts of the rally stage.
WRC 5, which was first announced back in January, is due to hit the shelves in October and will drift its way on over to the PC, Playstation 4, Xbox One, Playstation 3, Xbox 360 and Playstation Vita platforms.
It will be the very first title in the long-running series not to be developed by Milestone and will also make its first appearance on current generation consoles.
Lets us know what you make of the dirt effects in the comments. Also, why not take a look at our WRC 5 video from this year's E3 show floor below.
Support Team VVV on Patreon: www.patreon.com/TeamVVV.