R8 games have released a new gameplay trailer of their anti-gravity futuristic racer Formula Fusion.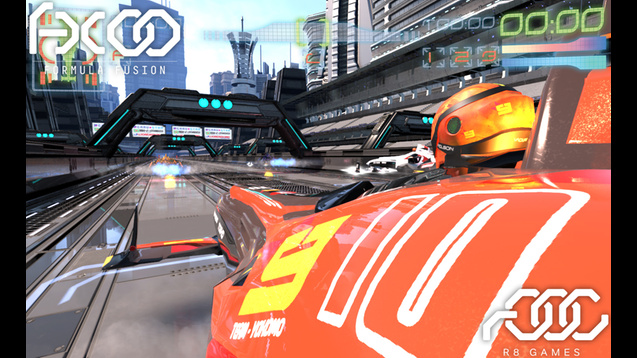 The trailer is made entirely from the recently launched Steam Early Access build, and showcases a number of different vehicles and tracks. As you can see by the trailer the anti-gravity racer takes obvious inspiration from the Wipeout series.
The Steam Early Access version of the game grants you access to a single ship and track and you can compete in two of Formula Fusion's game modes. R8 Games say that the final version will include eight tracks, five classes of ship, 10 teams along with numerous weapons and vehicle customisation.
Formula Fusion is expected to stay in Early Access for around six months before the final version launches sometime early next year. R8 Games also assure us that Formula Fusion will make its way over to consoles although not expected until after the full PC launch.
Check out the Formula Fusion trailer below (Facebook video, may take a short while to load) and let us know if you are playing the early access version, or if you are eagerly awaiting to get your hands on the final version.
Support Team VVV on Patreon: www.patreon.com/TeamVVV.
(function(d, s, id) { var js, fjs = d.getElementsByTagName(s)[0]; if (d.getElementById(id)) return; js = d.createElement(s); js.id = id; js.src = "//connect.facebook.net/en_GB/sdk.js#xfbml=1&version=v2.3"; fjs.parentNode.insertBefore(js, fjs);}(document, 'script', 'facebook-jssdk'));
Gameplay trailer from the Steam build of the game.

Posted by R8Games on Thursday, 6 August 2015