Codemasters continue to tease us with some new screenshots showcasing the legendary Silverstone circuit in F1 2016.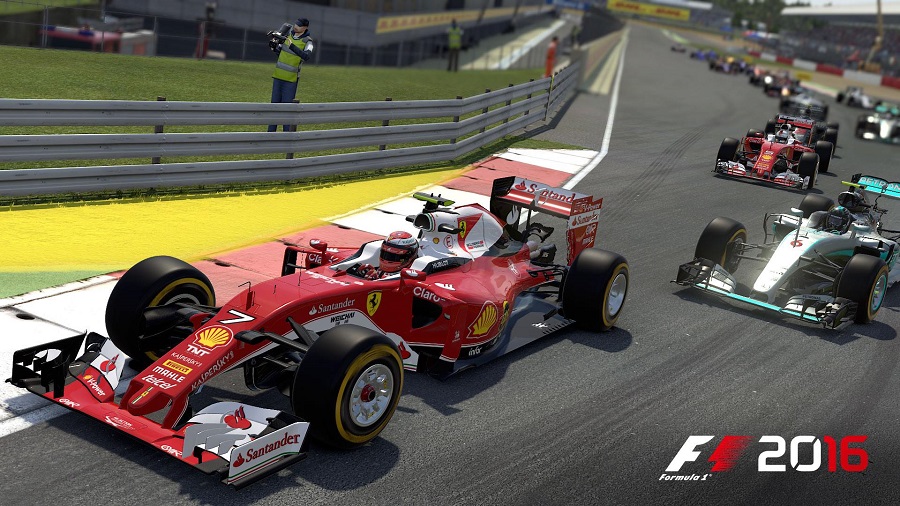 The new images give us some lovely close-up action shots including two showcasing the new wet weather effects. One shot depicts a successful pit stop with no less than a dozen crew surrounding the McLaren Formula One car as it speeds off chucking up water spray from the wet pit surface which looks pretty impressive.
We recently learned that F1 2016 will see the debut of formation laps where you'll complete one lap of the track pre-race in order to warm your tyres ready for the off and just to make things that little bit more challenging manual starts too have been added.
F1 2016 will feature 22 player online multiplayer racing, there's an option for manual control over your pit lane entry and braking to shave off tenths, and this year's installment from Codemasters will see the return of the safety car along with the virtual safety car.
F1 2016 will release for the PlayStation 4, Xbox One and PC platforms on August 19. Check out the very latest F1 2016 screenshots in the gallery below, also why not take a look at our F1 2016 preview footage from E3 also below.
Support TeamVVV on Patreon: www.patreon.com/TeamVVV.