​It's been a few weeks since PC players were finally granted access to the highly anticipated Assetto Corsa Technology Demo, but this hasn't stopped Kunos churning out some updates while we wait for the full fat final game.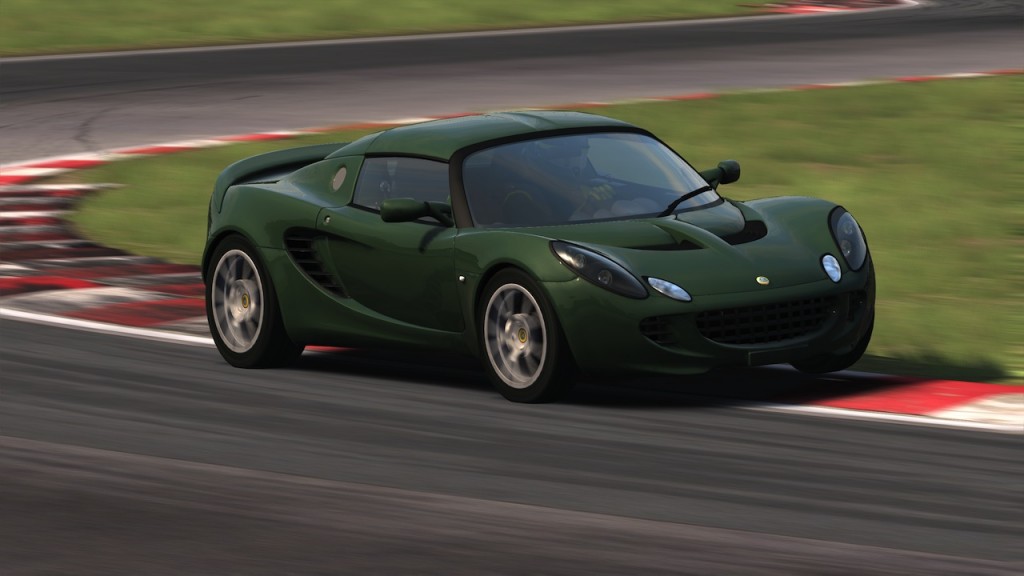 This latest 0.9.9 build contains two different game modes: free practice and hotlap.
From the press release: "AC Technology Preview supports all main types of control devices: keyboard, Xpad 360, customizable joypad, joysticks as well as steering wheels such as the Fanatec ClubSport Series. It is also compatible with NaturalPoint's Track IR.
The latest build improves some graphics features, guarantees a better compatibility with old control devices and adds 18 official Lotus liveries. More information about the changes of this version are available on changelog.txt."
Here's the complete changelog detailing the various fixes:
CHANGELOG 0.9.8
Ingame
Fixed high spike % due to incorrect thread synchronization
Fixed car remaining on gas when returning to pits
New system to avoid redundant calls to DirectInput (thanks Fredric!)
User Interface
Potential fix for the laggy launcher UI after returning from a session
More debbuging output during the controller configuration screen
Further .ini validation and formatting on launch
Fix for kmh/mph unit selection
CHANGELOG 0.9.8
Ingame
Fixed DirectInput controls not getting initialized on lost focus
Fixed double bound on Cubemap render target
Optimizations on motion blur
Optimizations on cube maps depth buffer
Fixed camera exposure on F5 view after first start
Fixed spikes strings to a more readable format
Reduce steer damper
Added 100Hz cap to FF sends to avoid problems with some steering wheels
Fixed steer lock management for wheels with <900 degs rotations
Fixed division by zero with uncalibrated controls
Improved car reflections
Improved light glass reflections
Improved instruments texture
Improved exposure value for external views
Improved exposure value for F5 view
Improved tarmac texture of Magione Circuit
Corrected rear brake lights. Only inner lights light up.
Fixed minor issue on 3D model. Closed hole on front bonnet.
User Interface
Corrections on the controls options
Fixed issues with a wide range of controllers
Fixed various typo errors
You can assign any analog function to any axis (i.e. braking on clutch and clutch on the middle pedal)
Improved screen resolution selection
You can now lock steering wheel movement in cockpit view
You can now eliminate the driver arms in cockpit view
Fixed issue with firewall program that locked AssettoCorsa.exe
Added skin selection button template in .psd in the skins folder.
Added skin selection
Authentic Lotus cars ltd colours available as skin selection

Ardent Red
Artic Silver
Aspen White
Autumn Bronze
Canyon Red
Carbon Grey
Chrome Orange
Graphite Grey
Motorsport Green
Nightfall Blue
Racing Green
Racing Green Stripe
Sienna Brown
Solar Yellow
Starlight Black
Isotope Green
Laser Blue
Sound
Furthermore, a new official promotional video for the Technology video has been released featuring the playable Lotus Elise in action, whilst highlighting Assetto Corsa's authentic driving physics and great graphical prowess, particularly on the intricate interiors, which you can view below on the TeamVVV channel:
How have you been getting on with the Technology Demo? Let us know in the comments below, on our Facebook page or on our forum in the official Assetto Corsa thread.