Four new Achievements for Forza Horizon 3 suggest developer Playground Games will soon be bidding farewell to its Australia-based open-world racing game.
According to the Achievements tracker site TrueAchievements, the four challenges hint at support for the title coming to an end – with names for the tasks including "Cleaning Up The Festival" and "The Final Tour".
Suitably enough (assuming they're sending off the title), the quartet of Forza Horizon 3 achievements will require a lot of time and effort to earn. To unlock them all, players will need to complete no less than 2,500 races, or 7,000 of the required "Skills".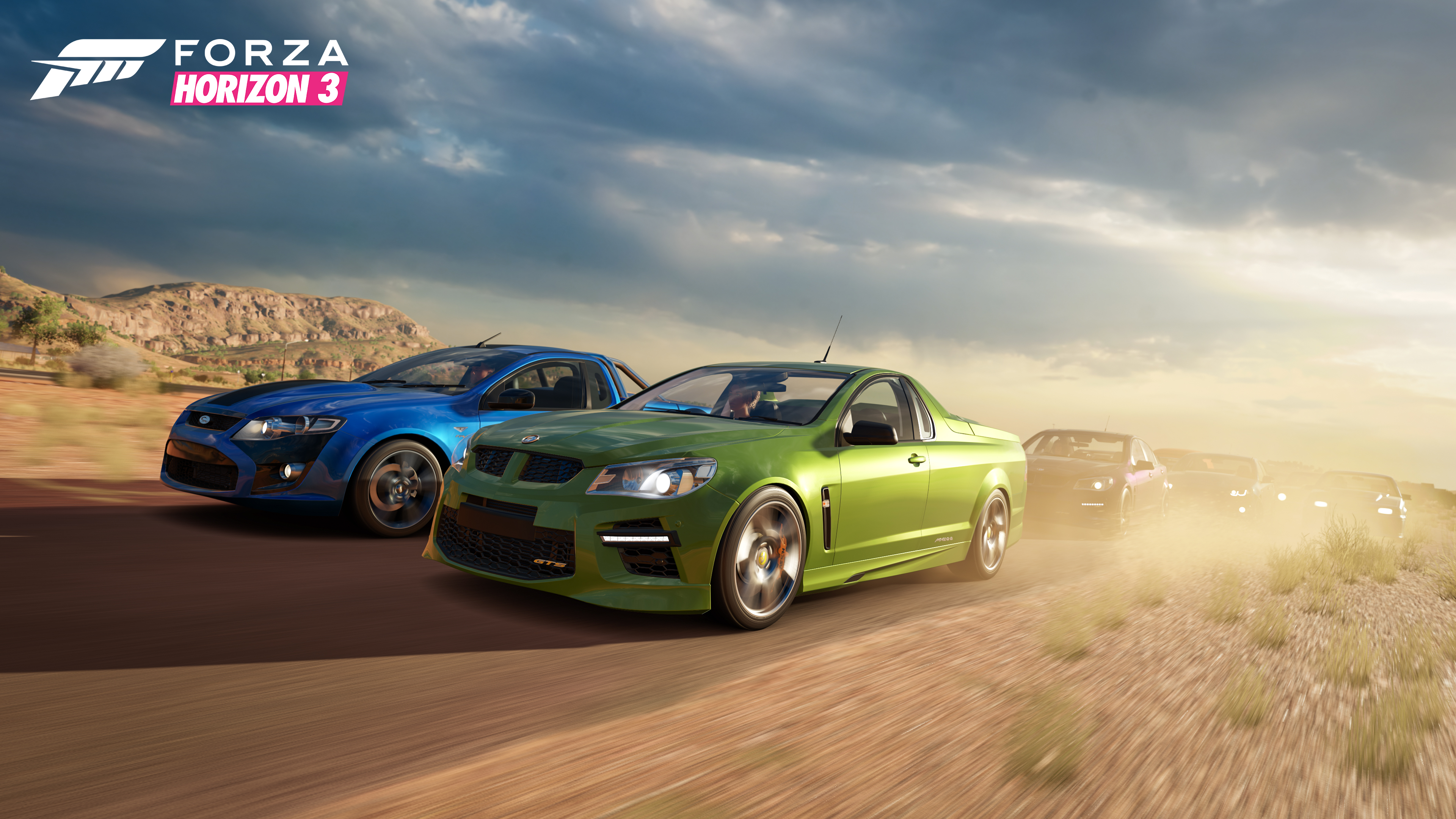 Though we've yet to confirm this ourselves, TrueAchievements claims some of its users have already been able to unlock these Achievements. If true, Forza Horizon 3 players who've sunk lots of hours into the game won't need to invest even more time in the game.
Each of the Achievements is worth 125 Gamerscore each, bringing Forza Horizon 3's total achievements value to a sizeable 3,000 Gamescore (split 50/50 between the base game and premium DLC/expansions). The four new achievements have been detailed below:
Cleaning Up The Festival (Complete 1,000 races or Snowman Skills)
See You Horizon Boss (Complete 1,500 races or Kangaroo Skills)
The Final Tour (Complete 2,000 races or Hot Wheels Skills)
And Thanks For All The Drifts (Complete 2,500 races or Ultimate Skills)