Last week saw the announcement of Forza Horizon's pre-order bonuses, which included the usual raft of extra cars we've come to expect. Not to be outdone, EA have followed up by listing an all too familiar list of pre-order bonuses for Criterion's upcoming reboot of Need for Speed Most Wanted.
As with last year's Need for Speed: The Run, and indeed the majority of EA games, pre-ordering Most Wanted will grant you a 'limited edition' version of the game which gives you early access to 2 cars for use in multiplayer: the Maserati GranTurismo MC Stradale and the Porsche 911 Carrera S, both of which have been significantly souped up.
The Porsche 911 will have an "optimised Aerodynamic Body that reduces drag for maximum speed and Nitrous Burn, delivering efficient and sustained speed boosts," whereas the Maserati will contain a "Race Pack Powertrain tuned for increased power and the impact protection modification to provide increased stability and strength when driving at breakneck speeds."
Double speed points will also be rewarded for the first few hours of multiplayer.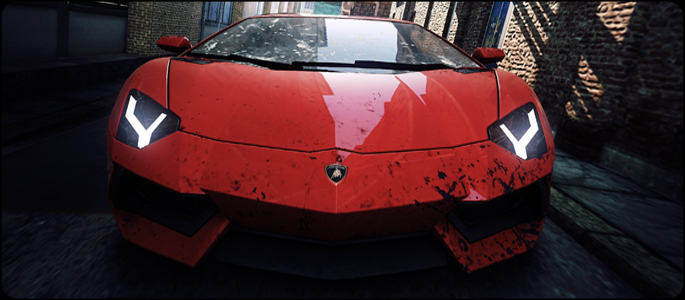 In addition, one of 3 cars will be unlocked in seperate packs with additional perks depending on which retailer you pre-order from. Here's a breakdown of each pack:
Speed Pack: The Caterham Superlight R500 in the exclusive Satin Black livery, featuring the Track Tyres Modification for improved road handling, and the Lightweight Chassis Modification allowing players to reach mesmerizing speeds.
Strike Pack: The Mercedes-Benz SL 65 AMG Black Series in the exclusive Satin Black livery, featuring the Power Pack Powertrain Modification for an engine tuned for torque, acceleration and the ability to reach breakneck speeds, and the Re-inflating Tyres Modification making it easier to survive and counter rivals' attempts to slow players down.
Power Pack: The Ford F-150 SVT Raptor in the exclusive Satin Black livery, featuring the Reinforced Chassis Modification for taking increased damage, and the powerful and violent Nitrous Dump Modification for making tight jumps and powered up takedowns.
Are pre-order packs becoming a predictable pattern for racing games? We'd say so – both Need for Speed: The Run and Hot Pursuit had near identical packages, but at least this time the extra cars are classed as "early access" and presumably not exclusive to the limited edition. Don't be afraid to have your say in the comments below or on our Facebook page.