Fans eagerly awaiting the reveal for the upcoming Need for Speed title will not have long to wait.
A countdown has appeared on the official Need for Speed website which points to the game's reveal this Wednesday, August 14 (3pm UK time).
Following the reveal this Wednesday, the game will also be shown off at this year's Gamescom event starting next week.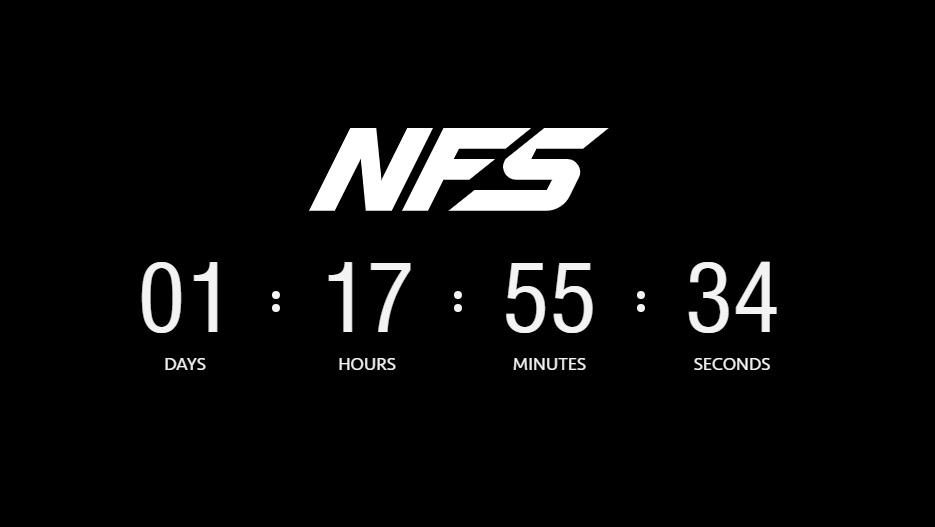 At this time we are still unclear as to the name of the upcoming Need for Speed title although last week we brought news of the listing for "Need for Speed Heat" on an Austrian video game store along with obvious placeholder/fan-made box art.
We first learned of the upcoming Need for Speed title via Electronic Arts third fiscal quarter earnings report in February 2019. The release of a new Need for Speed title in 2019 was confirmed in May this year by EA's Community Manager Ben Walke who also stated the game would not feature at E3 2019.
Walke recently hinted on the direction of this year's Need for Speed title, "…cars naturally top the list. You could say that the cars and customization of NFS are the beating heart of what we do. Without either of these, NFS fails to exist as we know it. These two elements play a pivotal role in the series and are two aspects that we consider to be foundational, meaning they aren't going anywhere because NFS wouldn't exist without them."
Last May Electronic Arts revealed some fresh details on the upcoming Need for Speed title. According to the report, the upcoming Need for Speed title will be "revitalizing the street racer vs. cops fantasy at the core of the franchise".