Italian developer Milestone have recently announced that their upcoming motocross title MXGP 2 has been ever so slightly delayed and will now launch on April 8 in the UK.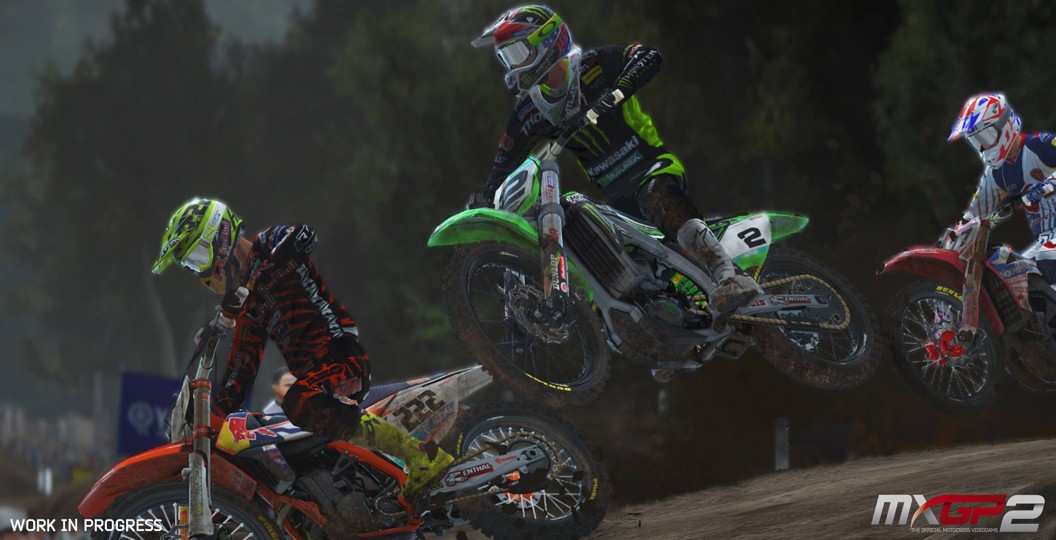 MXGP 2 is the seqeul to MXGP which was released in November 2014 to a mixed reception, you can read our thoughts on the game in our review here for instance. MXGP 2 introduces rider and bike customisation to the series (much like we've seen in recently released titles from Milestone) along with indoor arena events.
MXGP 2 will feature 18 tracks from as many countries including Qatar, Netherlands, Great Britain and the USA. Better than ever track deformation has been promised by Milestone which impressively not only affects how the track actually looks but also how the bikes handle. And of course you can no doubt expect MXGP 2 to look better too with greater bike and rider detail, crowd and landscapes.
MXGP 2 will kick up mud on the PlayStation 4, Xbox One and PC platforms on April 8, just days after the release of Codemasters' DiRT Rally.
Support TeamVVV on Patreon: www.patreon.com/TeamVVV.