"Slash's Snake Pit" DLC for MX vs ATV All Out has been released bringing with it one-of-a-kind tracks designed in conjunction with the legendary rock guitarist Slash (Guns 'N Roses, Velvet Revolver).
Slash's Snake Pit features three of the largest Supercross tracks the MX vs ATV franchise has ever seen plus an FMX area. In addition, the Snake Pit also features a brand new custom gear set by Slash.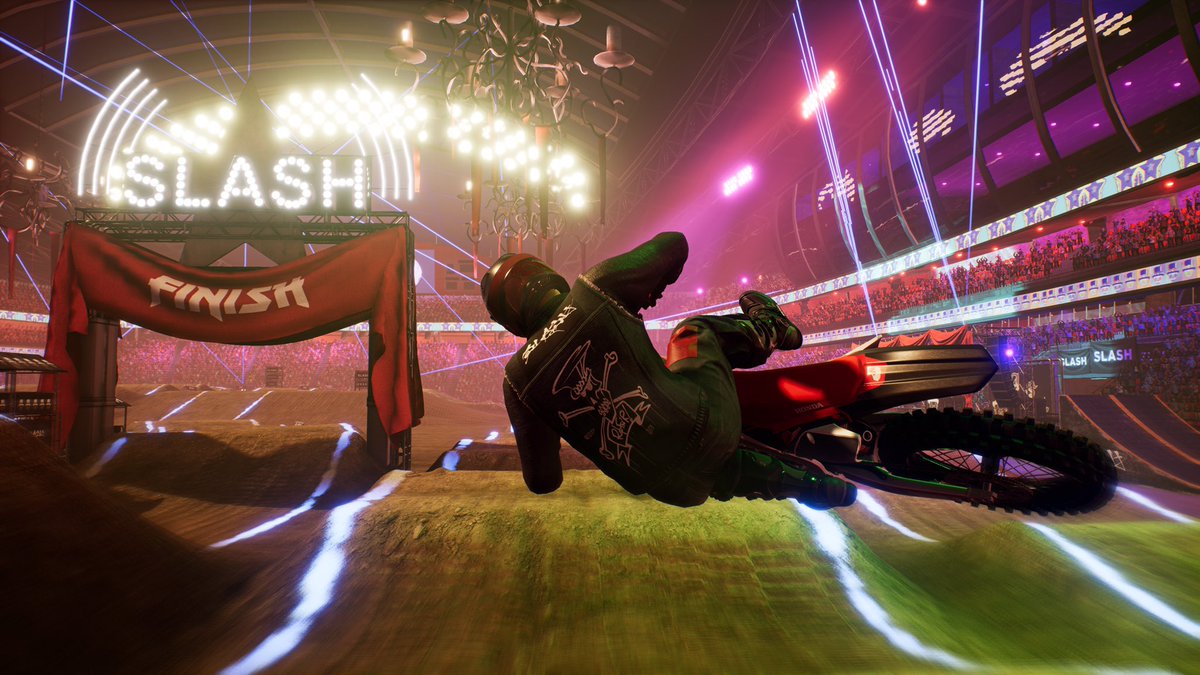 MX vs ATV All Out will see you racing across several modes including Supercross, Nationals, Opencross, Waypoint, Tag, and more. Freeride is also available to the player which provides an ideal test bed for all the bikes, UTVs, and ATVs included in MX vs ATV All Out. Two-player split-screen and 16-player online modes are included, as are vehicle tuning and upgrades.
Slash's Snake Pit is now available to MX vs ATV All Out players worldwide on PC, PlayStation 4, and Xbox One for $4.99.
Check out the Snake Pit content in the video below.