This year is quickly turning into the year of bike racing games, we've already seen a couple of high-profile releases with many more to come later this year. One such title, MotoGP 18, has just been officially announced, and is coming to the PlayStation 4, Xbox One, and PC on June 7, with a Switch version to follow "shortly after".
MotoGP 18 contains all the official content from the 2018 MotoGP season with all riders from MotoGP, Moto2, Moto3, and Red Bull MotoGP Rookies Cup; and all 19 official tracks including the new Buriram International Circuit in Thailand.
Tracks are 1:1 recreations of their real-world counterparts thanks to a drone scanning system. Whereas 3D scanning technology is utilised to capture the bikes and rider's faces in impressive detail.
MotoGP 18 is best seen as a reboot of the series with a completely rebuilt edition that will run on the Unreal Engine 4.
"MotoGP18 is set to be a reboot of our flagship title, with the aim of offering the greatest and purest MotoGP experience to all fans", said Matteo Pezzotti, Lead Designer at Milestone. "This title marks the arrival of the series on the Unreal Engine, a leap forward in terms of technological innovation, ensuring incredible enhancements in the visual quality, realistic and impressive lighting effects and completely reworked physics: thanks to a realistic physics simulation, the game faithfully reproduces all the distinctive behavior of the bikes, thereby reducing the gap between fiction and reality, while making it accessible also to casual gamers through the introduction of riding aids and tutorials. More details about the technological features will be unveiled soon, but with all these new advancements our goal is to offer our fans a realistic and immersive MotoGP experience."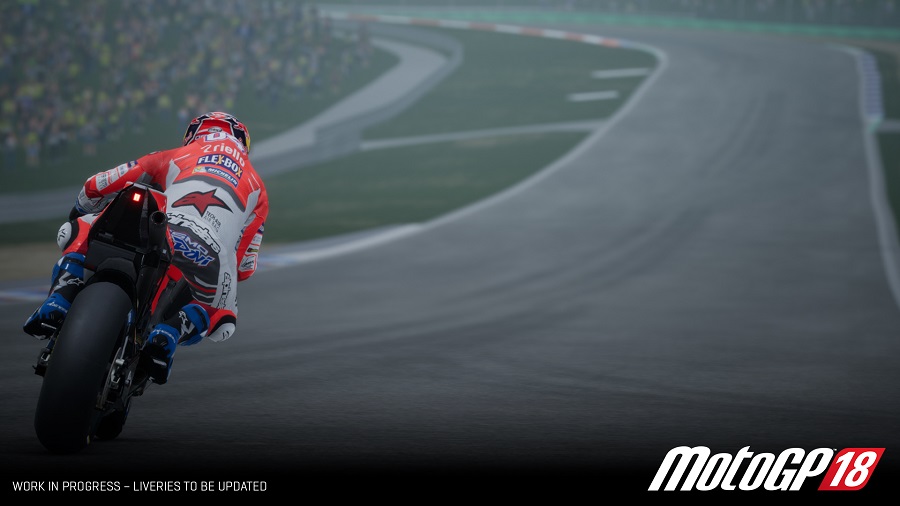 MotoGP 18 will feature new cutscenes, the spectator mode, and brand new interactive tutorials. The AI, bike physics, and collision system all see improvements, and riding aids will give the player the option to tweak the level of simulation to suit their preferences. Elsewhere, MotoGP 18 will also feature a scalable damage system and tyre management system.
Following last year's success, Dorna Sports and Milestone are launching the next phase of the MotoGP eSport Championship which will be now going multiplatform. PlayStation 4, Xbox One and PC players will now have the opportunity to compete. Details on the 2018 MotoGP eSport Championship will be disclosed in the upcoming months so check back for more.
You can view the very first images for MotoGP 18 in the gallery below.