To celebrate the outfit's second consecutive win at the Dakar Rally, MINI has revealed a special-edition version of it's Countryman John Cooper Works model.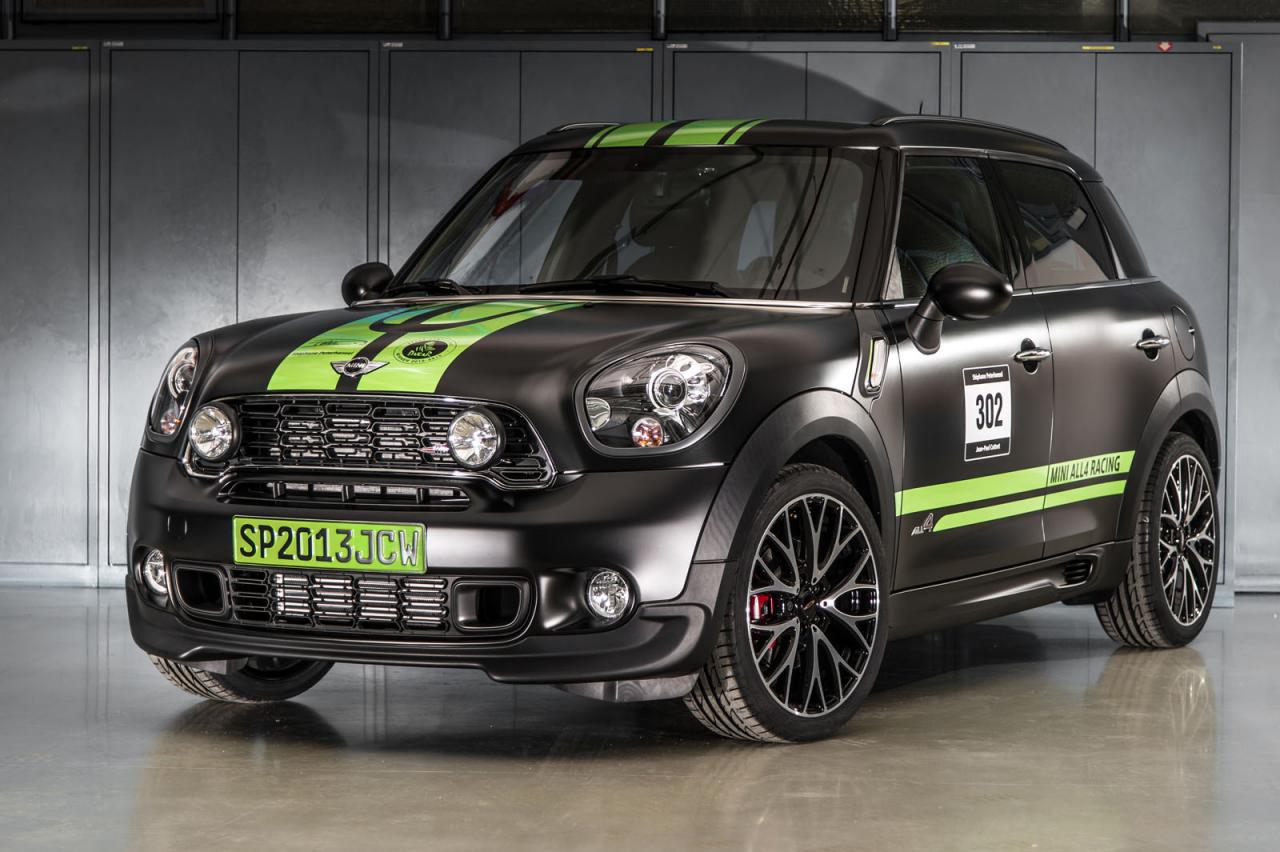 Officially branded the 'MINI John Cooper Works Countryman ALL4 Dakar', MINI has limited the production run to a mere 11 units (a reference to the 11th Dakar win for Stephane Peterhansel, the French rally driver who drove MINI to Dakar victory in 2012 and 2013).
Most of what makes the Dakar edition stands out from the rest of MINI's special editions are cosmetic details that pay homage to the rally raider – the matte black/green stripes and the various decals (such as the 302' insignia on the door) have been inspired by the competition MINI, whilst 'John Cooper Works', 'MINI ALL4 Racing' and 'Dakar' logos feaure prominently on the bodywork.
Peterhansel's signature can also be found on the car, though it's highly unlikley the record-breaking Dakar competitor personally signed each example.
The 'green-on-black' approach also continues with the interior, with examples of additional green trim pieces including the stitching on the gearlever and floor mats, green stripes on the centre console and Peterhansel's logo on the headrest.
As far as mechanical changes go, though, MINI hasn't confirmed anything radical, and the pictures suggest there haven't been any upgrades that edge the spec of the special edition closer to the Dakar competitor. Not that the standard spec of the regular John Cooper Works Countryman is shabby, with claims of a 215bhp turbocharged 1.6 four-cylinder engine, all-wheel drive, a 0-62mph time of 7 seconds and a top speed of 140mph.
No prices have been revealed as of yet – they'll almost certainly be announced at next week's Geneva Motor Show – but it will almost certainly be a more expensive than the regular £28,595 Countryman JCW.
Or should that be €36,900, given it'll only ever be sold in France?