The latest development build for Project CARS – headlined by the mighty McLaren P1 hypercar – has been released by developer Slightly Mad Studios.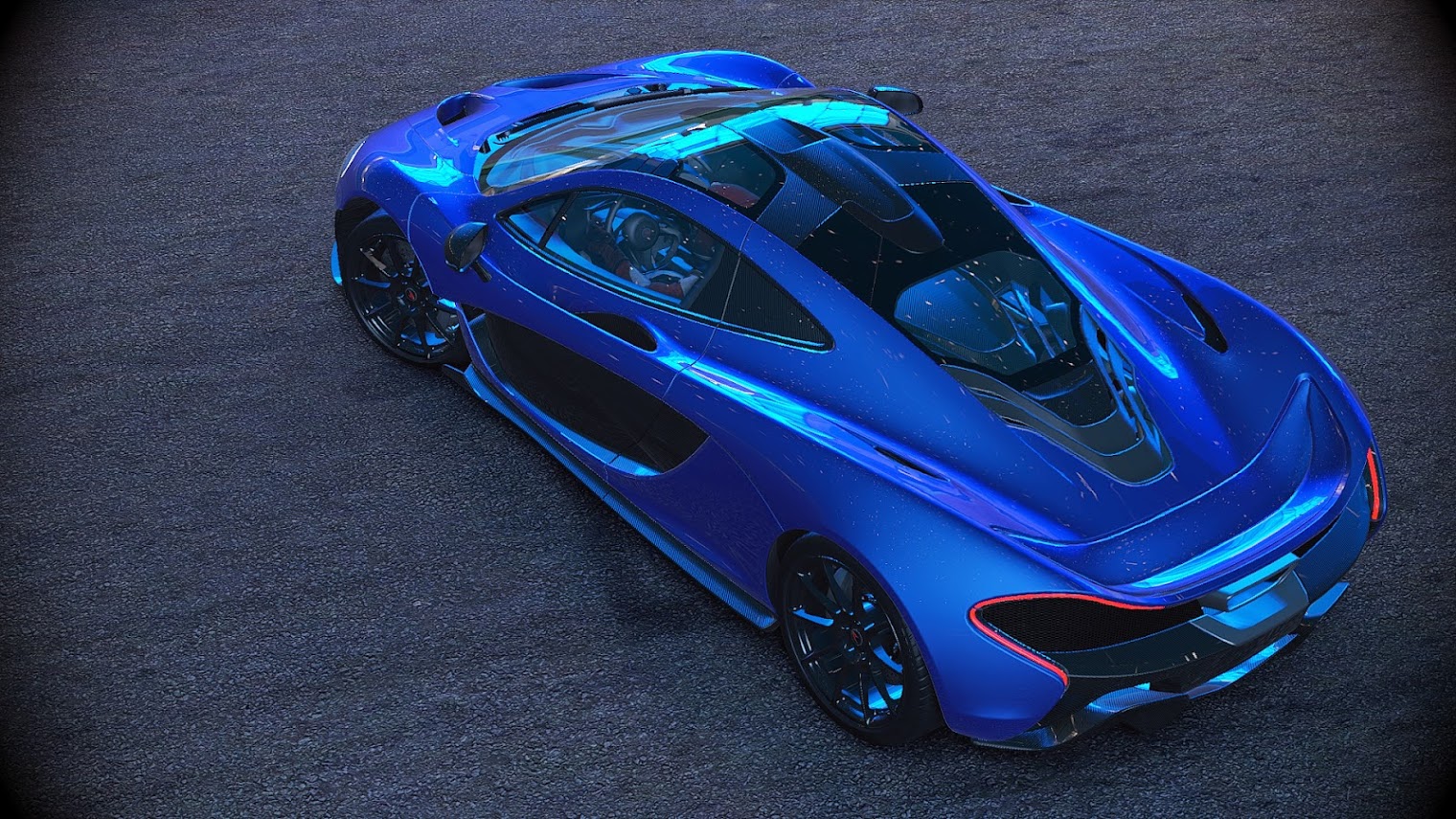 Arguably the highlight of the the pCARS alpha update, the McLaren P1's inclusion in the title not only completes Project CARS's road legal McLaren line-up, but also makes it the fourth racing game – after Forza Motorsport 5, Need for Speed: Rivals and Real Racing 3 – to ever feature the fabled supercar at time of writing.
Renault's junior tin-top Clio RS Cup car has also been added to Project CARS in the update, whereas the game's extensive range of homologated GT racing cars has now been further fleshed out in Build 731 through the introduction of the fictional, Porsche 911 RSR-esque Ruf RGT-8 GT3.
Project CARS Build 731 also brings plenty of new tweaks, fixes and overall improvements to the still-in-development racing game, which have all been detailed in the patch notes list below:
Project CARS Build 731 (Team Member+)
Next-Gen:
XB1: Support for RenderTarget clears with no compression
XB1: Shader compiler uses WaveSim iteration option (FXC define)
XB1: ESRAM shadow rendering with no compression and sub resource resolve
XB1: Fixed issues with cancelling the join new user to multiplayer session async operation.
PS4: Support for PS4 Thrustmaster SDK added. T80 wheel tested. Working, but missing rumble support on this wheel currently. Added vehicleset etc for T80 wheel.
Render:
DX11: RestoreDepth (for MSAA depth restore experiment) bug fixes.
Online/Multiplayer:
Added DS permision and server denied handling
Add driver meshes to JIP loading and changed queue to restart for each JIP
Characters:
Driver SMS properties setup/tweaks
Animations:
McLaren P1: Driver animations alpha2
Cameras:
Replay Cameras: New real-world-style set for Derby Park – First pass
GUI:
Harrison Pike logo updated
Free camera now back in the FE
Implementing driver aid options
Fixing more gameplay applinks for driving aids.
Screen drops are now hooked up to a profile setting.
Harrison Pike: Naming update and Tect database update to match
Changing to the correct dialog panel for the profile delete yes no confirmation.
Career:
Career sessions can be individually set up with bonus scores for fastest laps in qualifying and races. Formula Gulf setup with bonus points for both.
Returning info on why career races can't be started (locked, wrong contract etc.), so the eligibility information can be displayed once the UI for it has been added
AI/Pitstops:
Edits on speed calculation and look forward distance
Better line following ( small edit using road angle error ), shaves some more time off laps
Physics:
80s GT R2 tire
Realistic drving aids
New GT3/LMP/TC revision
Renault Clio Cup: Initial physics
BMW M1 Procar: Shift tolerances, engine wear
Passing Driving aid infomation down to physics
BMW 320 Turbo: Better front strut geometry, new aero, default setup changes
Ford Capri Gr.5: Better front strut geometry, new aero, default setup changes
Vehicles:
Ginetta G55 GT3: Source texture minor update
Marek RP 339H: Chassis source textures initial check in.
Renault Clio Cup: First export, added LODA interior. Added runtime/srcdata files, collision export, placeholder liveries
RUF RGT8 GT3: First export, collisions added, new wheel textures, runtime files – exhaust flames positions fixed, finished LODX mesh
Pagani Zonda Cinque: CPIT animations added. AO for LODs and CPIT. Body damage added. Wiper animation Rain Setup. Wiper mask texture file initial checkin.
Tracks:
California Highway: Static Road Signs, Dynamic Road Signage
Florence Short: Updated Florence Short Dressing with billboards, panels and flags
Loire: Fixed intersecting trees, , rescaled textures to optimize Loire scene and track.. saved about 90Mb
Known issues:
Replays in MP: Working but you can't watch saved replays
P2P Tracks: Don't press return to pitbox
JIP: Stop&Go Penalty might be given during the JIP sessions
Player loses control of the car after accessing the Setup and Strategy.
Shake effects and Speed Sensitivity enabled in all profiles by default
Brands Hatch: Missing HUD when racing at this track