The console titles of Forza and Gran Turismo may have been hogging the limelight as of late with regards to new downloadable cars, but they're not the only racing titles to be getting additional car-based content. For example, the PC-based sim iRacing will soon be getting the McLaren MP4-12C GT3 car.
The real life racing car has been competing for just over a year now, having mde its debut in 2011 during the British GT Championship, and since its arrival has competed in various FIA approved events such as the 24 hour endurace race at the fabled Spa-Francorchamps circuit.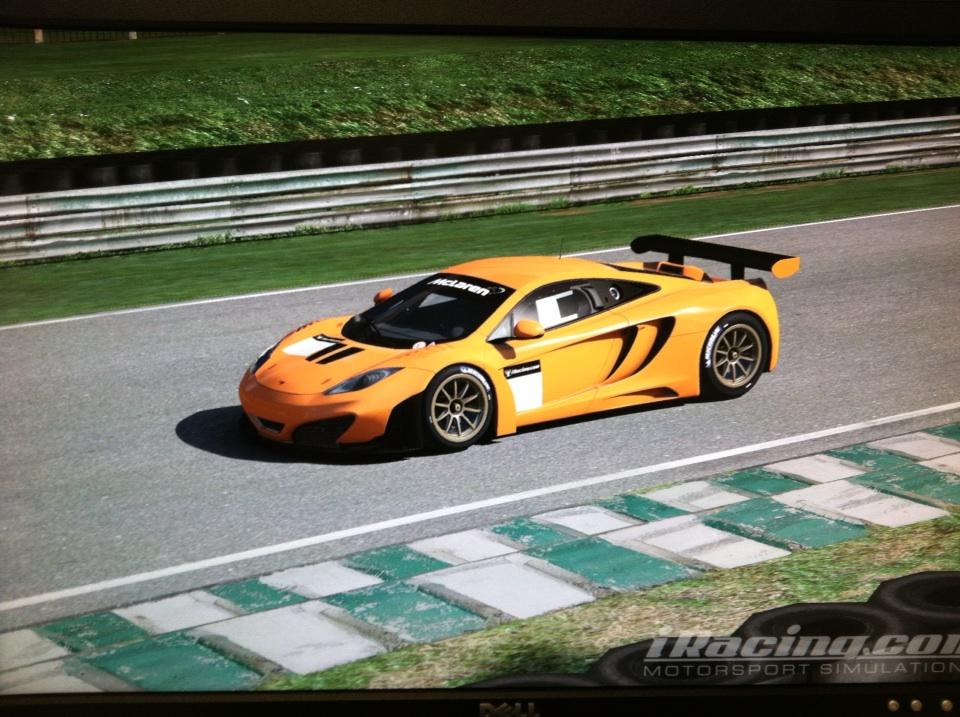 The track-ready Macca won't be appearing in the acclaimed 'pay to play' "game" anytime soon – we're told there's still a bit more fine tweaking to be done before it's ready to go live – but at least the kind folk at iRacing.com Motorsport Simulations have given us two screenshots and a preview trailer for us to ogle at in the meantime.