Ahead of it's debut at the Geneva Motor Show next week, McLaren Automotive has revealed the full tech specs of it's new flagship hypercar, the P1.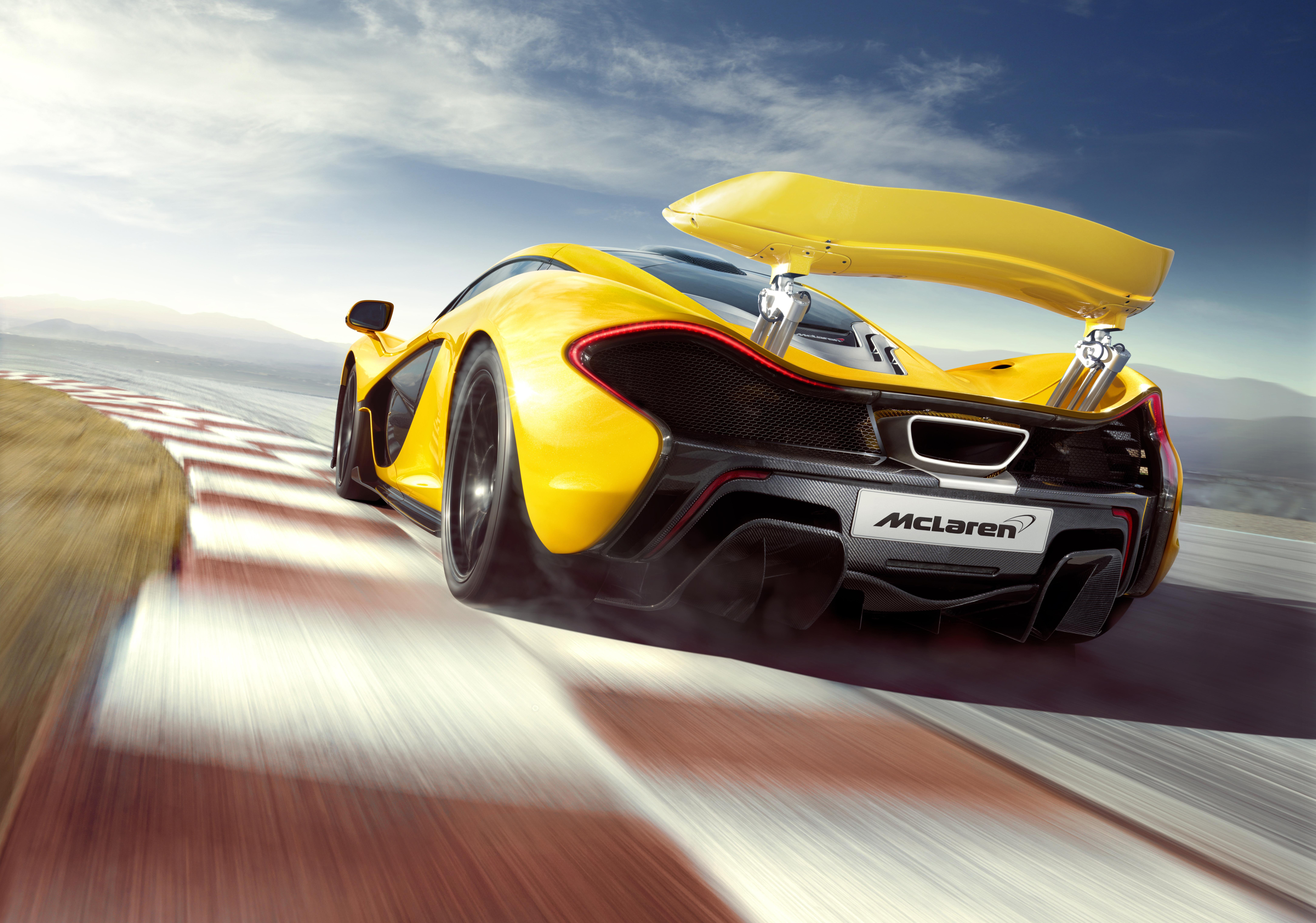 With the exterior having changed very little from the concept that previewed it at the Paris Motor Show in September last year – the only major addition to the bodywork are new cooling ducts in the front bumper – the main highlights are the newly-announced power and performance figures.
Mounted amidships is a 3.8 twin-turbo V8 that develops 727bhp, courtesy of engineering tweaks such as a new crankcase and larger turbochargers.
In fact, the engine revisions have been so thorough that, although it's based on the same unit you'll find in the MP4-12C (the now 'baby' in the McLaren road car range), it actually has it's own unique serial number ('M838TQ', if you really want to know).
Coupled with the new electric motor, which forms part of the P1's electric drive/energy recovery system, and the new McLaren has a combined power output of a staggering 903bhp.
As a result, the suggested performance figures are truly staggering. Though nothing's been set in stone, McLaren claims the P1 can hit 62mph from a standstill in under 3 seconds, crack the 0-124mph sprint in under 7 seconds, and reach 186mph from rest in just 17 seconds.
However, despite the car's road-homologated Drag Reduction System, McLaren claim the P1's top speed is 218mph. By all means an incredible figure, it does pale in comparison with the 230mph that the P1's predecessor, the iconic McLaren F1 from the mid Nineties, could achieve.
At least the petrol-electric powertrain has it's perks – whilst the batteries do add approximately 200kg to the car's overall curb weight, the extensive use of carbon fibre means the P1 weighs in at 1,400kg (to put that in perspective, Porsche's upcoming petrol-electric 918 Spyder supercar is expected to tip the scales at 1,700kg).
The ability to use only electric power alone also has it's perks to exploit the current emissions legislation – as McLaren claim the car can travel for up to 20km without the need to fire up the engine. As a result, on the combined cycle, the P1 emits less than 200g/km of CO2 on the combined cycle, which means owners would 'only' have to pay a max of £250 in VED tax a year.
Not that the UK owners of the P1 will be that conscious of how much car tax they'll have to fork out annually, as McLaren states the car will retail for a whopping £866,000.
McLaren will also limit P1 production to just 375 units, to ensure the car's rarity and collectibility.
Now all we've got left to do is wait for what Ferrari's pulled out of the bag with it's upcoming P1 rival…