For most people, the name 'Marussia' springs to mind thoughts of the relatively new Formula One team. However, Marussia is also a maker of high performance sports cars, and has just announced a new partnership with the free-to-play online racer 'Need for Speed World'.
As part of this deal, Marussia's latest supercar, the B2, will be eclusivley implemented into the 'freemium' arcade game, joining the already diverse line-up of cars in NFS World, as well as becoming the first Marussia-branded car to appear in a non-Codemasters F1 title.
Nikolay Fomenko, the President of Marussia Motors, seems to be very excited by the prospect of his latest car making its gaming debut. In the official press release, he was pleased with the fact he was able to "introduce our first supercar to a new audience".
And what an audience it is. According to EA Russia, Need for Speed World has nearly 16 million registered users (1.8 million of them being Russian), with that figure rising by almost a million a month. Long story short, that's a lot of people to expose the Marussia B2 to, albiet in virtual form.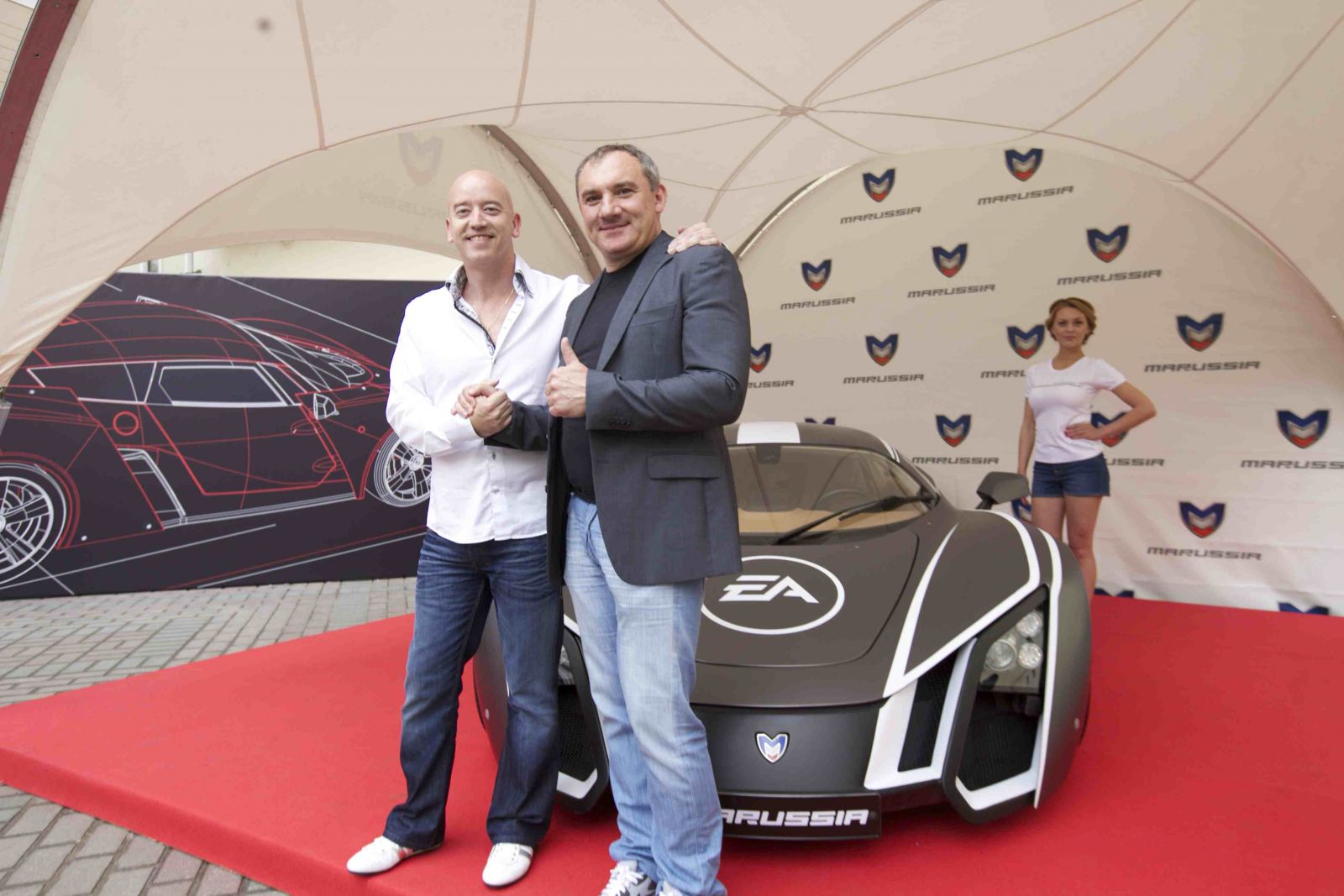 However, it's worth pointing out that the free game has had a bit of a mixed reception at the hands of the critics – some love it, whilst others utterly despise it. That said, when the game has generated a following as large as that, it's got to be doing something right.
Either way, we're excited by the fact a new car is being added to a racing game, and we're looking forward to the prospect of seeing more Marussias in more Need for Speed titles in the coming years.
EDIT – It's also been confirmed that the Marussia B2 will make an appearance in Most Wanted. Looks like our hunch on the Russian supercar appearing in other NFS games was right!