Who couldn't see this one coming?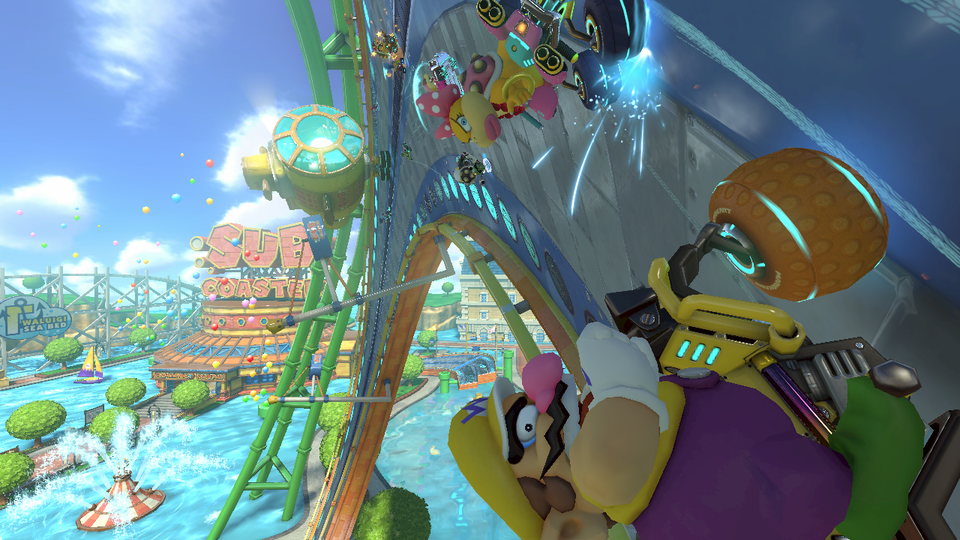 It's no secret that the WIi U has been suffering from languishing sales. THis is largely because it lacks a system seller. However, it seems as if it's finally found one in the form of Mario Kart 8.
Sales figures show that Mario Kart 8 has sold 1.2 million copies worldwide, making it the fastest-selling Wii U game ever just one week after its launch. Nintendo of Europe's boss Satoru Shibata branded the achievement as a "great milestone."
It still has a long way to go if it's ever going to beat its predecessors though. Here's how its competition stacks up, courtesy of Eurogamer:

Super Mario Kart, Super Nintendo – 8.76m
Mario Kart 64, Nintendo 64 – 9.87m
Mario Kart: Super Circuit, Game Boy Advance – 5.91m
Mario Kart: Double Dash, Nintendo GameCube – 6.88m
Mario Kart DS, Nintendo DS – 23.56m
Mario Kart Wii, Wii – 35.53m
Mario Kart 7, Nintendo 3DS – 9.62m
Mario Kart 8's success isn't surprising, given that the podgy plumber's latest automotive adventure has garnered considerable critical acclaim, but it's a testament to the long-standing appeal of the series over 20 years since its inception.