Those who know a thing or two about the PC modding community will have most likely heard of the group MAK-Corp, mostly for their work with mods on renowned simulation titles such as the rFactor products and Race '07, as well as their work on World Racing Simulation.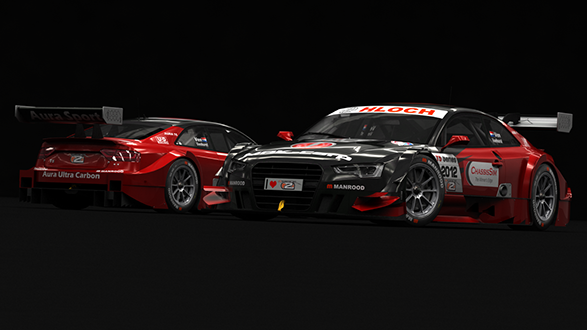 Now, though, MAK-Corp is proposing a new venture to add to its extensive portfolio: an online marketplace for the modding community.
It's not uncommon to hear of modders who sell their wares on for real money (the MAK-Corp crew themselves aren't strangers to this concept), or indeed places where 3D modders can market their developments on specific web domains, MAK-Corp's proposal is quite an interesting one.
This is primarily because those who do end up selling their PC simulation mods will be able to earn up to 75% of all earnings made on the sale.
Incentives are also made for the consumer as well – the official statement not only declares that car add-ons will cost "no more than five Euros", but certain bundles will also retail for a "cheaper price", and those who spend a specific amount of money in the new online store will be rewarded with coupons, along with "special gifts throughout the year".
However, MAK-Corp's online marketplace won't be accepting every mod that's submitted to them – for obvious legal reasons, they require all PC sim mods, whether they're cars or tracks, to come with the required certification and licensing approval. That said, MAK-Corp does encourage modders to "design their own cars with their own branding".
At time of writing, no official launch date has been announced for the new online store, and it's been confirmed that only mods for rFactor, rFactor 2 and Race '07 will be accepted initially. However, MAK-Corp does admit that it will consider allowing mods for other titles in the future, should the demand be there and they can get the required permission and licensing first.