SimBin Studios has spilled the beans on next week's big patch for its free-to-play PC sim, RaceRoom Racing Experience (R3E).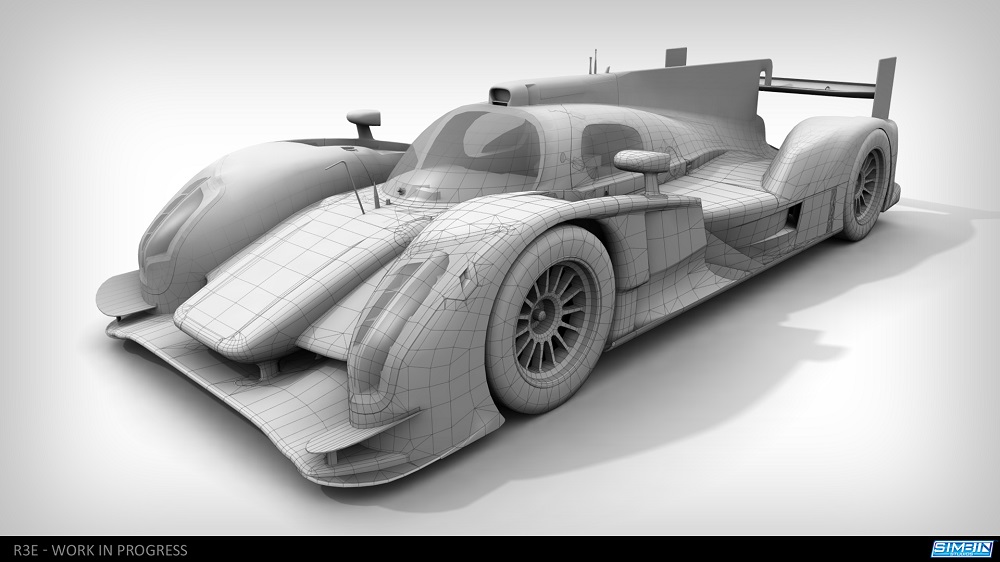 Headlining the patch – which is currently scheduled for a June 19th release – is the release of the R3E Multiplayer Alpha for owners of the SimBin-developed DTM Experience 2014's Season Pass.
According to the Swedish racing sim developer, the Multiplayer Alpha will be made available to DTM Experience 2013 owners in the next update for R3E (due in [the next] few weeks", and eventually rolled out to R3E users "at a later date"
SimBin also used the patch detail announcement to confirm forthcoming content and features for R3E, which includes revised force feedback simulation, the introduction of the highly anticipated 'Single Event' components and two new cars for the sim: Audi's Le Mans-winning R18 e-tron quattro (WIP preview pictured) and Nissan's R90CK Group C prototype endurance racer.
All the details for the June 19th patch for R3E can be found below:
R3E June 19th Update Change-Log
Game
Added new content for upcoming competitions.
Added keybinding options to increase/decrease head movement in cockpit.
Various updates and fixes to localization.
Fixed an issue with the resource clean up when exiting to menus.
Fixed an issue where the replay metadata could get the wrong game mode tag. (Menu instead of Race etc.)
Fixed the lap distance for RaceRoom Hillclimb.
Fixed an issue where player could drive while in garage menu in HillClimb track test.
Fixed an issue where competitions that had required content wasn't communicating properly with online protocol to get users content list.
Fixed an issue where the steering would look choppy in replays on high rotation usage.
Fixed steering linearity/ratio issues.
Fixed an issue where Championship replays were saved as Track Test.
Fixed sector times appearing when disabling all HUD via options.
Fixed an issue where HUD overlays could show during post race results.
Fixed so the reverse lights go off with ignition and when engine is starting.
Fixed a bug in media hub with screenshots and vault files.
Fixed a crash that was occurring when completing a hillclimb session.
Various memory optimizations.
Fixed a crash that could occur when repeatedly racing in a HillClimb Leaderboard Challenge.
Fixed an issue in DTM Experience where the player could get wrong starting position after qualification.
Rendering
Fixed an issue with the sun bloom blowing up at the edges of the screen.
Fixed an issue with shadow rendering.
Fixed color issues on car windows.
Fixed LOD issues with rim types and trunk on cars.
Art
Fixed a texture intensity issue on BMW M1 Procar.
Various minor art fixes to all DTM tracks.
Various art fixes to BMW Alpina B6
Audio
AI & Physics & FFB
Tweaked grass surface to be more bouncy with lesser grip to encourage players not to drive off the track.
Refactored AI code.
Portal & Online Protocol
Added ability to display Leaderboard entries for ANY difficulty level.
Made minor changes to the transaction history.
Added sorting by player numbers by default.
Added additional information about the server, in the MP browser.
If you haven't see Race Room Racing Experience (R3E) check out our video below:
//www.youtube.com/embed/jEltPOf3Qxc