Ivory Tower's open-world 'carpg' The Crew is set to benefit from a major patch which will go live on April 22. The patch includes a new 'Raid Car Pack' which consists of the following three cars:

Cadillac Escalade 2012 (available in: Full stock/Street/Perf/Dirt/Raid/Circuit specs)
McLaren F1 (available in: Full stock/Perf specs)
Volkswagen Touareg NF 2011 (available in: Full stock/Dirt/Raid specs)
Other additions include four new faction missions, new specs added to seven existing cars, and new chrome colours and lacquered interior customisation options. Perhaps best of all it will now be possible to hide player names and cop car tags when in free ride mode, I can almost hear video editors wide-world rejoicing.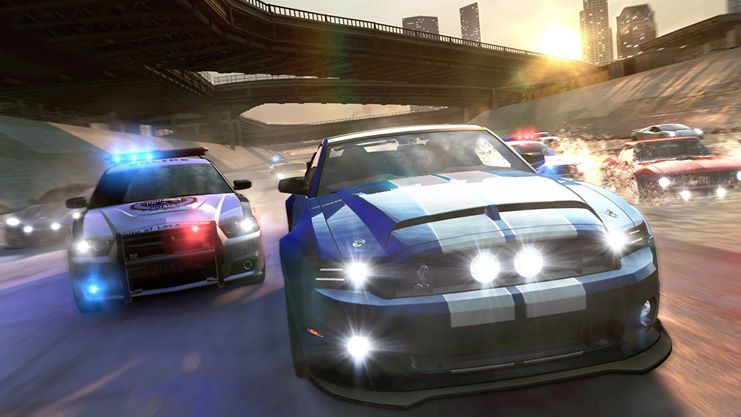 Which of the improvements are you most excited for?
You can see the full changelog below:

Perks can now be bought in the Headquarters with both Crew Credits and Bucks.
CADILLAC ESCALADE 2012 available in: Full stock/Street/Perf/Dirt/Raid/Circuit
VOLKSWAGEN TOUAREG NF 2011 available in: Full stock/Dirt/Raid

4 new faction missions are being added to the game:
Jurassic Raid: Raid (South)
Let it Snow: Raid (Mountain States)

7 new specs are being added to the game:
Ford F150 – RAID
Hummer H1 Alpha – STREET
Ford F-150 – CIRCUIT
Chrome colors as well as lacquered interiors are being added to the customization options.

Connection Detection Tool:
The tool will also be recommending some changes to improve the quality of sessions in the game.

It's now possible to "Show/Hide" the Police Unit (top center) & Geographical Names Unit (top center) with the "Display Mini Map in Free ride" option.
Some PvP missions have had their checkpoints and distances redesigned in order to offer a better diversity in the pool of PvP events. The updated races are the following:
Race for Liberty – Shortened
Down the Drain (sprint) – Shortened
Dallas Showdown – Extended
Rushmore – Extended
Coastal Clash – Extended
Battle at the bay – Extended
Hill Climb Havoc – Extended
Golden Gate City – Extended
Sprint of Saint Louis – Extended
Lakeside loop – Extended
From the Valley – Extended
All these PvP missions have also had their rewards rescaled to better match their length.

Fixed an issue related to the progression of certain Awards and Achievements.
For some Awards and Achievements, the progression was not correctly tracked and the Awards were not correctly completed.
Fixed an issue where some Faction Missions didn't display the proper duration.
Example: the Faction Mission "The Fugitive" that was considered as a long mission (over an hour) has been changed to a medium mission (10-60 min), accordingly it has had its reward rescaled to the new duration.
Fixed some issues that were encountered when using text chat on PC.
General stability improvements.
Fixed an issue with the Chevrolet Silverado Circuit's flying into the air on some bumps.