In 2007 I remember getting my first hands-on a Logitech G25 and it was simply love at first sight. The design, the feedback, the feeling, the consistency. Everything just felt right, and I was able to get better times than ever before, with an intuitive response on a device leagues ahead of rivals. Indeed, it was the wheel used on all VVV videos back in the day, but time waits for no one, and within a few short years the technology was surpassed. However, by this stage it was very affordable, with the G25 and G27 becoming among the most popular wheels ever released.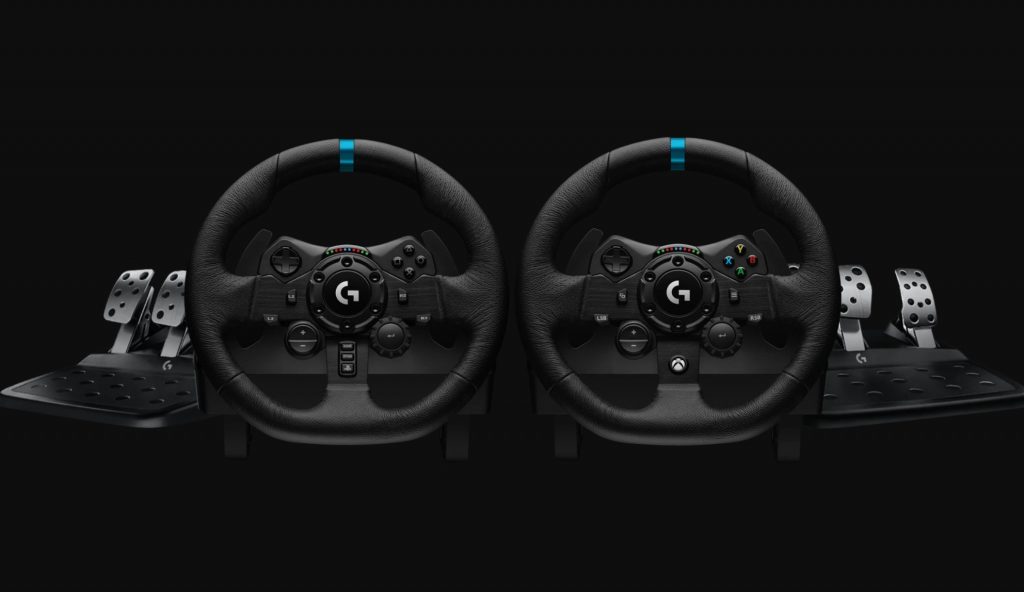 In recent years that technology has felt more like a ball and chain, with the G29 and G920 being released and touted as modern wheels when effectively these we just the old wheels with new packaging. Logitech sponsoring McLaren while promoting hardware well over a decade old, it just didn't work, and we know the top level Esport sims had moved away from Logitech equipment.
The time was right for a new wheel in 2017, and it did appear that we were on the cusp of an announcement, but the years flew past and nothing. Now in mid-2020 we finally see that long awaited reveal. Let's dive in and take a look at the reveal trailer.
Featuring Fernando Alonso, the trailer doesn't give much away, the wheel and chassis look so similar to previous iterations, you'd be hard pressed to even notice the difference. While the only key highlight being the introduction of 'TRUEFORCE' which sounds like a superpower and potentially could be the element that takes this wheel to a new level. Then again, it could be a buzz word with little substance, we won't know until there's an opportunity for a hands-on.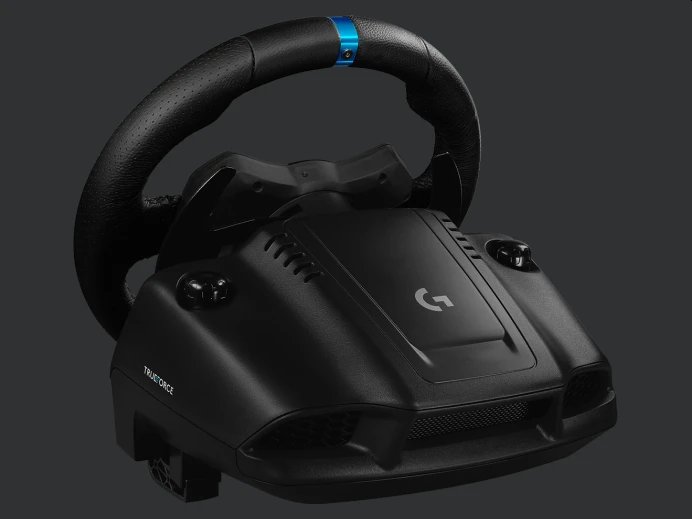 So, after years of waiting the announcement it all felt a bit flat. No detail in terms of tech improvements, no valid resources for the gameplay experience. With that in mind, we'll just have to watch this space, the Logitech G23 retails for £349.99 and is shipping later this month, additrional specs below.
REQUIREMENTS (XBOX ONE)
Xbox One game system
Game that supports Logitech5force feedback racing wheel.
REQUIREMENTS (PLAYSTATION 4)
PlayStation 4 system
Game that supports Logitech6force feedback racing wheel.
REQUIREMENTS (PC)
Windows® 10, 8, 8.1 & 7
150 MB of available hard disk space
USB 2.0 port
Game that supports Logitech7force feedback racing wheel.
PACKAGE CONTENTS
Steering wheel
Pedals
Power supply
User documentation
WHEEL PHYSICAL SPECIFICATIONS
Height: 270 mm
Width: 260 mm
Depth: 278 mm
Weight without cables: 2.25 kg
PEDALS PHYSICAL SPECIFICATIONS
Height: 167 mm
Width: 428.5 mm
Depth: 311 mm
Weight without cables: 3.1 kg
WHEEL TECHNICAL SPECIFICATIONS
Rotation: 900 degrees lock-to-lock
Hall-effect steering sensor
Dual-Motor Force Feedback with TRUEFORCE
Overheat safeguard
PEDAL TECHNICAL SPECIFICATIONS
Nonlinear brake pedal
Patented carpet grip system
Textured heel grip
Self-calibrating
MATERIALS
Wheel spokes: Anodized aluminum
Wheel cover Hand-stitched leather
Steering shaft: Steel
Shifter paddles: Brushed stainless steel
Mounting clamps: Glass-filled nylon
Pedal frames and arms: cold rolled steel
Pedal faces: Brushed stainless steel
Pedal piston sleeves: Polyoxymethylene thermoplastic (POM)
PART NUMBER
Black PS4 : 941-000150
Black XB1 : 941-000160
WARRANTY INFORMATION
2-Year Limited Hardware Warranty