Amazon US have listed the Logitech G29 Driving Force wheel (compatible for the Playstation 3, Playstation 4 and apparently PC too) with a release date of July 15.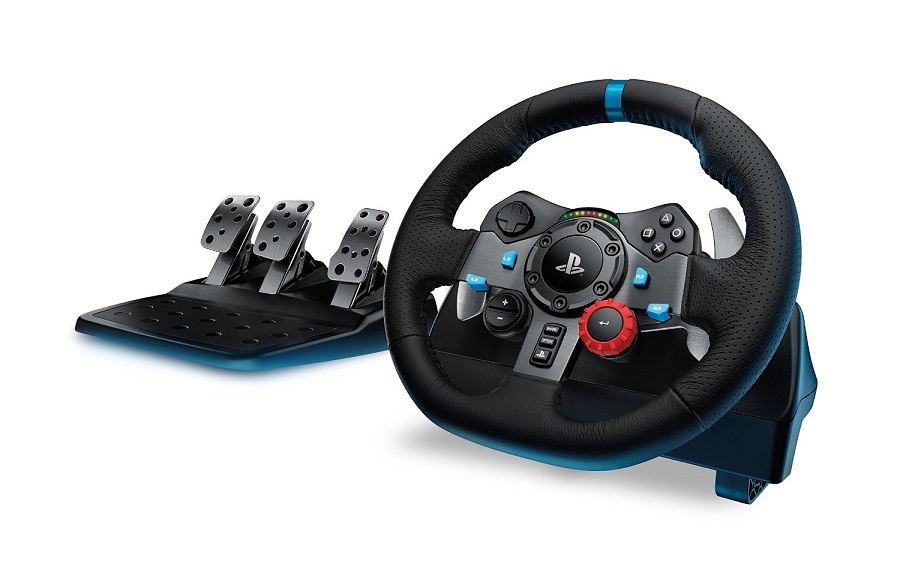 The Logitech G29 was announced recently and received very mixed opinions from racing wheel users – many feel angered that older Logitech wheels are not supported on the Playstation 4 console and that this new G29 wheel was simply a cash-in for the company that didn't care for their customers. Others are very much looking forward to buying a new wheel for their Playstation 4 console, and the Logitech G29 gives them a viable alternative to the offerings from Thrustmaster.
The Logitech G29 features dual-motor force feedback, quiet steering thanks to its 'anti-backlash' gearing, stainless steel three pedal setup, LED shift indicator lights and the wheel is finished with a hand-stitched leather rim.
The G29 comes with the usual paddle shifters, you can purchase a separate Driving Force Shifter add-on for the wheel if you don't mind shelling out the extra cash to upgrade your experience. The Logitech G29 is listed with a price point of $399.99 and comes with free shipping.
Lets us know your thoughts on the Logitech G29 in the comments below.
Support Team VVV on Patreon: www.patreon.com/TeamVVV.