The Logitech G29 wheel has been one of the worst kept secrets – every day saw new details and promotional photos practically confirming its existence. So its official announcement doesn't exactly come as a surprise.
But here it is: ahead of E3, Logitech have now confirmed that the G29 Driving Force wheel, the successor to the popular G25 and G27 wheels, does indeed exist, and will be compatible for PS4 and PS3 as expected with a release planned as soon as July. No surprises there, although Logitech has also confirmed the G29 will be PC-compatible, contrary to recent rumours. That puts those rumours to rest, then.
But here's the twist: another wheel has been announced. Not to leave anyone out, a separate model called the G920 will also be released for Xbox One and PC in October just in time for Forza Motorsport 6.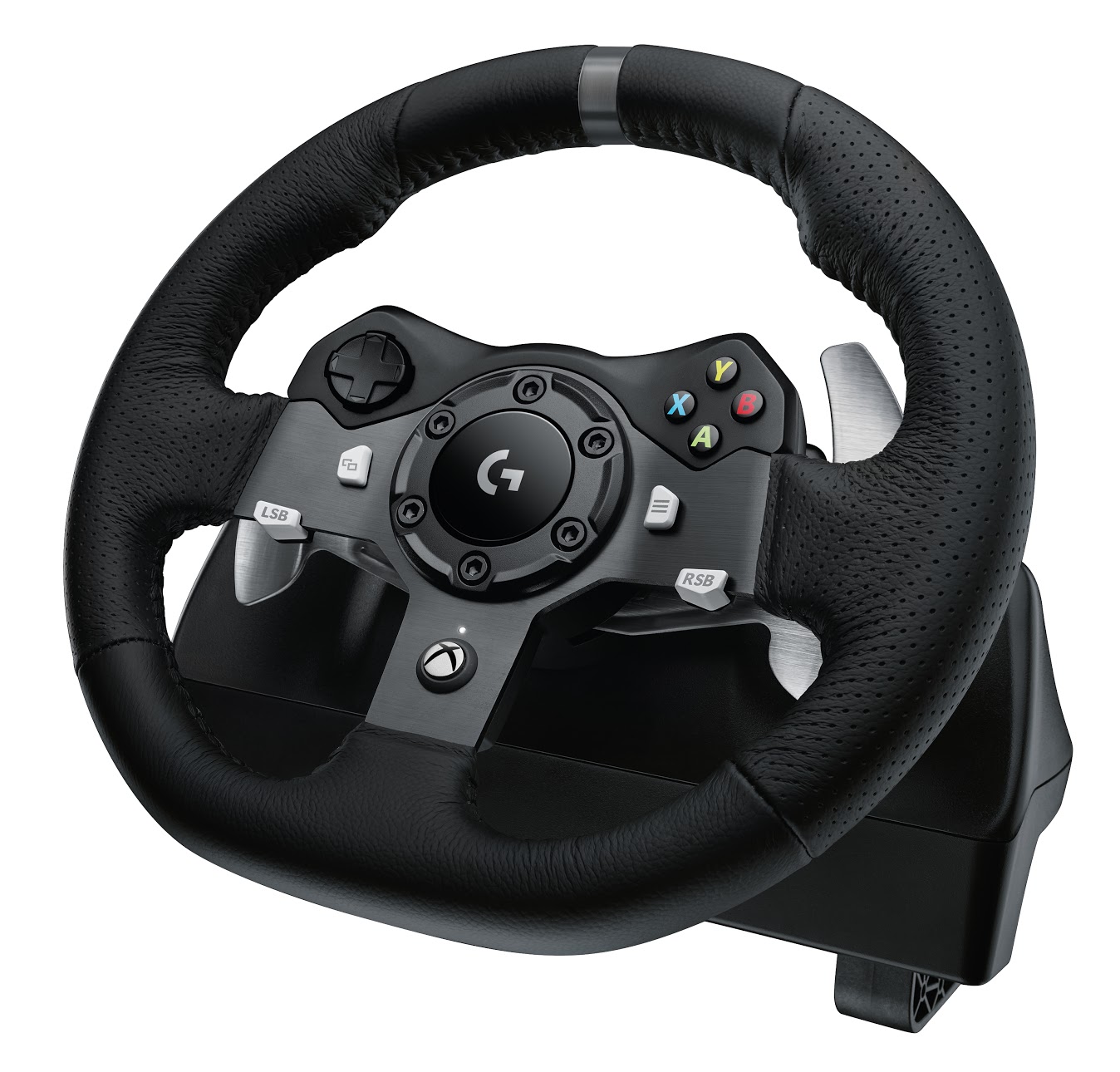 G25 and G27 owners will find these wheels familiar: their feature-set confirms we can expect dual-motor force feedback with something called anti-backlash helical gearing that promises "quiet and precise steering action", a luxurious hand-stitched leather rim, a stainless steel three pedal set complete with glitch, and a feature I personally miss from my G27 after upgrading to the Thrustmaster T300 GTE: LED gear shift indicator lights. The LED lights won't feature on the G920, though.
Both units will retail for £299 – that's a premium price point for what we assumed would be a mid-range peripheral that puts it in direct competition with Thrustmaster's high-end T300.
You'll also notice the lack of gear stick. While both the G29 and G920 come with standard paddle shifters, a separate Driving Force Shifter add-on will be available separately for those who want that extra level of realism for 59.99 EURO. It's an H-pattern six-speed shifter with push-down reverse, but no option for sequential gear changing, an option which was discontinued after the G25. In contrast the G27 came with an attached gear stick as standard. Admittedly it wasn't brilliant, but was perfectly adequate and added value to the package, yet the G29's shifter doesn't look like much of an upgrade to be honest.
Interestingly, Kuno Simulazioni already have their hands on a Logitech G29 unit shown in a number of studio snaps running with Assetto Corsa, thus proving that Assetto Corsa is already in the early stages of testing on PS4 hardware.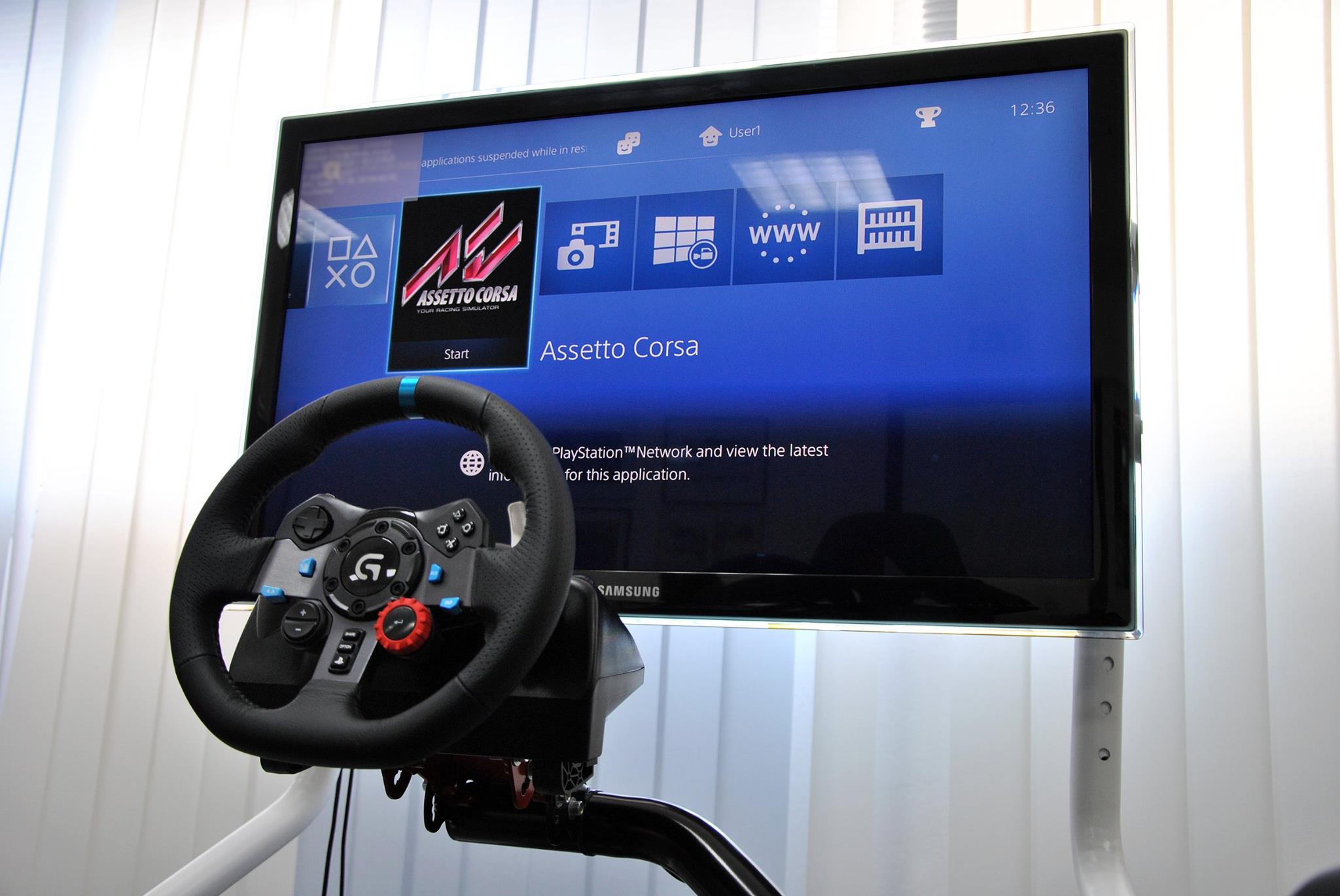 It's a shame Logitech couldn't release an all-encompassing wheel for all formats (there are many reasons why this isn't possible), thus eliminating the need to buy separate wheels and putting it in a league in its own. Still, more choice in the racing wheel market is only a good thing.
Racing gamers have been longing to dust off their Logitech G25's and G27's to play the current crop of racing titles, and the G29 is looking like the next best thing. With this enduring popularity, we can imagine the G29 selling well, although the steep price may be off-putting without a gear stick for some which fails to set it apart from Thrustmaster.
What are your thoughts on the Logitech G29 and G920? Expect to see more from the Logitech G29 and G920 at E3 next week.
Support TeamVVV on Patreon: www.patreon.com/teamvvv