Sony are keeping up the GT Sport momentum by releasing a new batch of screenshots which reveal not one, or two, but three new fictional tracks: Blue Moon Bay, Dragontrail Seaside and Sardegna Windmills.
Blue Moon Bay (above) is the second oval track confirmed for GT Sport which joins the existing Northern Isle Speedway circuit that we are almost sick of seeing by now. The track is said to be longer than Northern Isle and features some eye-catching grandstands and buildings.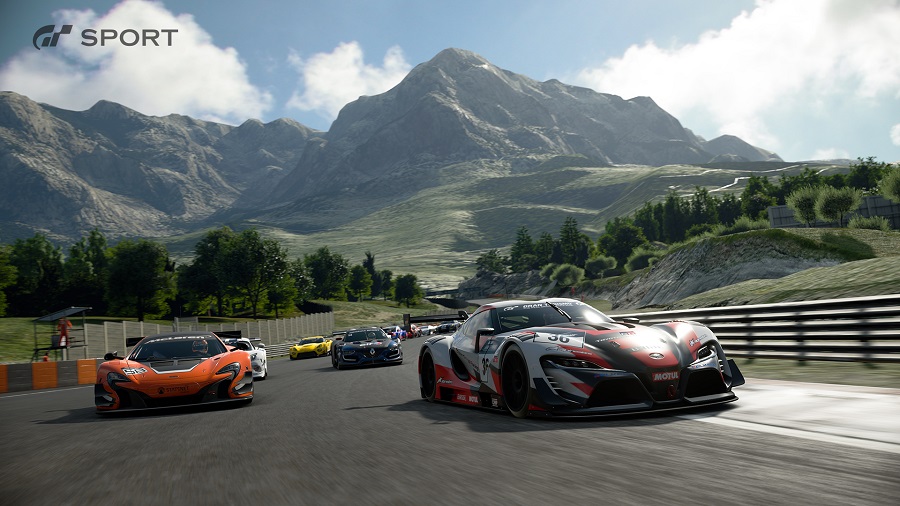 The Dragontrail Seaside track features some truly beautiful landscapes with jaw-dropping mountains and seaside vistas. Judging by the images, it looks like this track has a fair amount of undulation, not to mention photo opportunities for the photomode aficionados among you.
Finally, the Sardegna Windmills rally course has been revealed and joins the existing Fishermans Ranch rally track. Much like the Dragontrail Seaside track, here we can expect more beautiful mountains and as the name suggests, some rather large windmills.
Don't forget that the European GT Sport beta starts this Saturday and there's still time to sign up, for more details see here.
You can check out more images of all three fictional tracks below.