American toy manufacturer Jakks Pacific has unveiled its latest electric ride-on children's toy – an officially licenced EV Mario Kart.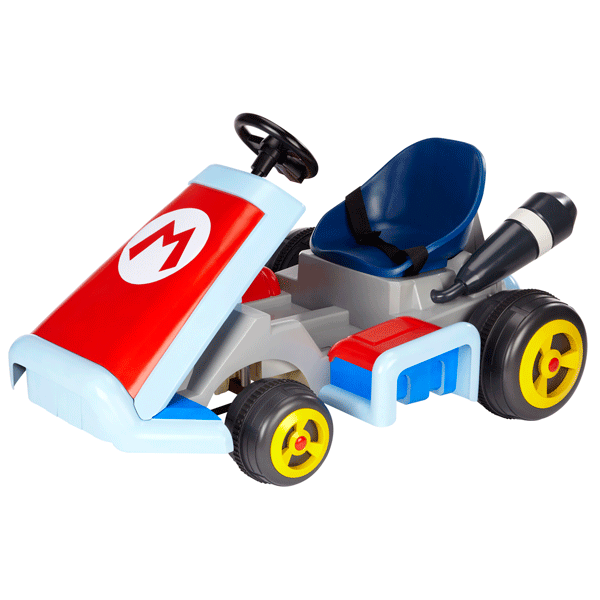 Built with the full authorisation of Nintendo, the Jakks Pacific Super Mario Kart Ride-On is a real life interpretation of the same kart piloted by the podgy-plumber-cum-racing-driver in Mario Kart 7.
Jakks Pacific has also confirmed the novelty children's plaything will a "full range of sound effects from the popular game", along with a set of on-road and off-road tyres.
Pricing details for the Mario Kart ride-on haven't been confirmed at time of writing, though Jakks UK's senior marketing manager Ken Goodison has stated the toy will "sit competitivley within other 6V ride-ons". It's also expected that, being an officially licenced Mario product, the EV kart will do "very well" in terms of sales.
The Jakks Pacific Super Mario Kart Ride-On will go on sale later this year, with the release window currently being defined by the rather non-specific "autumn/winter" timeframe.