There is immense speculation surrounding the next generation of Chevrolet Corvette (which is understandable, given it's associated with one of the coolest and most iconic car names of all time). Until it's unveiled at next year's Detroit Auto Show in January, all we'll be seeing of the C7 'Vette are the camouflaged development mules.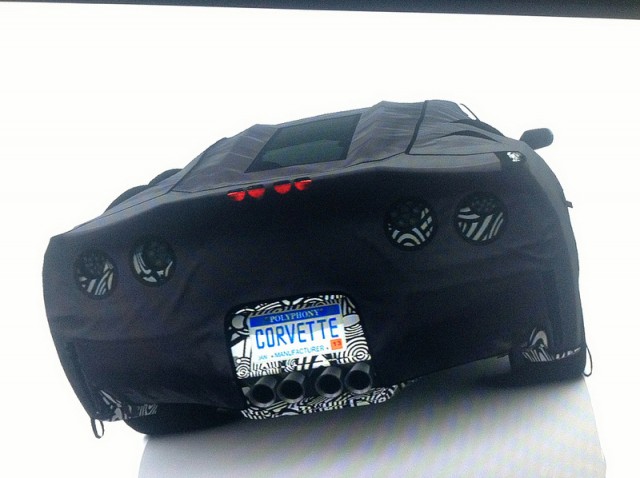 And this is even the case for those who avidly play Gran Turismo 5, as a rather interesting new discovery has been made by some very eagle eyed GT5 gamers.
Spotted by members of the GTPlanet.net forums, their intriguing observation can be found by simply waiting for the game's screen saver sessions to start: be patient for long enough, and you may come across a 'showroom' style reel that clearly displays a heavily disguised Corvette prototype of some sorts.
Whilst this isn't the first time that a development mule has found its way into a Gran Turismo title – a camouflaged Nissan GT-R "Black Mask" prototype made its gaming debut in Gran Turismo 5: Prologue – it is still something pretty noteworthy, especially as there weren't any reports beforehand that suggested a partnership between General Motors (the giant US corporation that owns Chevrolet) and Sony and/or Polyphony Digital.
That said, a current generation Corvette ZR1 is – or, given the game's no longer on sale, was – on the box cover for Gran Turismo PSP, and KazunorI Yamauchi has confessed that he's got a bit of a soft spot for Corvettes, so it's likely that these two points are at least a handful of the reasons as to why the C7 Corvette test car has materialised in GT5.
What's more, it also brings up an interesting point regarding the rivalry between the two giants of the American sports car world, as well as two of the most popular racing game franchises of all time: the Forza series was able to acquire the rights to include the SRT Viper in FM4 and Horizon, so it's quite amusing that Polyphony were able to presumably call shotgun on the upcoming Corvette.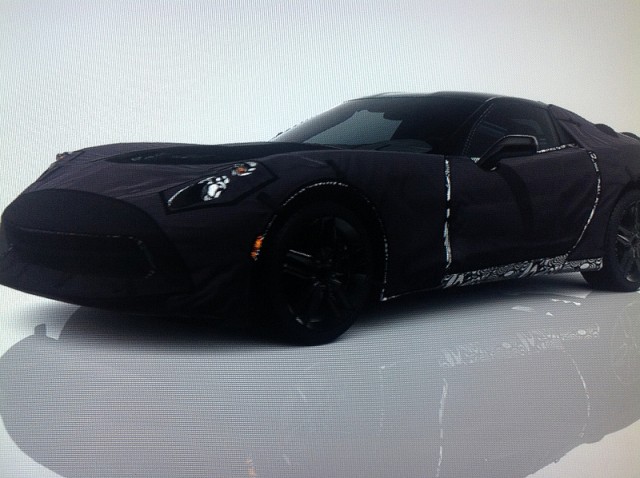 However, given that it's already made its way into GT5 through a screensaver demo, we'll be stunned if a new patch that gives players access to the fully modeled car through the in-game Chevrolet dealership isn't made available in the next few weeks or so.
In that case, if you're a regular Gran Turismo player, be sure to keep checking back to our news page. We have a sneaking suspicion that we'll have something pretty cool to report on sometime soon…