iRacing.com has released the first preview image of the latest new car that'll eventually be added to the popular PC racing sim: the Super Late Model stock car.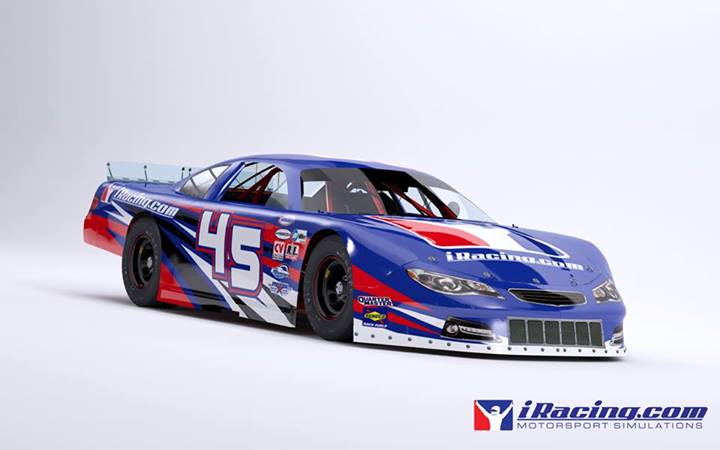 Very little information on the Super Late Model (based off the same stock car that competes in the Pro All-Stars Series events held across the year in North America) has been released by iRacing, other than that the model is "still in development".
A report by Inside Sim Racing, however, claims the Super Late Model will "feature in the service later this year", with the finished product set to "feature customisable grill and headlight decals, as in the real car".