Electronic Arts (EA) will be releasing their new "Legends Update" for Need for Speed tomorrow, December 9.
The new update will see the return of one of the game's historic characters "Eddie" not seen for around a decade. Accompanying Eddie is Melissa who'll be contacting you about a new series of knock-out events which will eventually end with you competing against Eddie in order to have a chance to win his tuned Nissan Skyline GT-R V-Spec from 1999.
On the subject of contacting, EA have now introduced a new feature which will enable players to mute phone call entirely along with some general enhancements with the contact system. No less than 113 new customisation items will be included in the new Legends update which will benefit the following six cars: Dodge Challenger SRT8, Ford Mustang 1965, Honda Civic Type-R, Lotus Exige S, Volkswagen Golf GTI and Volvo 242.
Elsewhere, new music tracks will be added to Need for Speed's playlist, not just any music tracks however, but tracks that have featured in previous Need for Speed titles which should bring with it a host of nostalgic feelings for long-term fans of the racing series, check out the songs below along with their respected games they're featured in.
Song – Game
Aquila 303 – The Need for Speed (1994)
Scud – The Need for Speed (1994)
Menu – NFS II (1997)
Sirius 909 – NFS III Hot Pursuit (1998)
Quantum Singularity – NFS 4 Road Challenge / High Stakes (1999)
Intro Song – NFS Underground 2 (2004)
I Am Rock – NFS Most Wanted (2005)
Hard Drivers – NFS Carbon (2006)
Decalomania – NFS Pro Street (2007)
Bezel – NFS Pro Street (2007)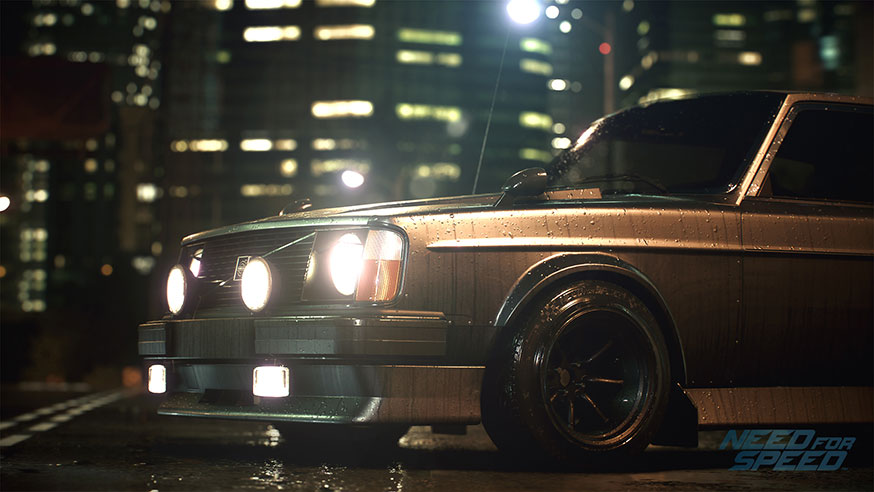 Continuing the nostalgic theme, EA have also added a number of new pre-set wraps which players will recognise from previous Need for Speed titles over the last 10 years, full list below.
Underground
Samantha – Honda Civic Type-R
Underground 2
Caleb – Ford Mustang 1965
Most Wanted
JV – Dodge Viper SRT
Kira – Mercedes-AMG GT
Webster – Chevrolet Corvette Z06
Baron – Porsche Cayman GT4
Ming – Lamborghini Aventador
Izzy – Mazda RX7 Spirit R
Earl – Mitsubishi Lancer Evolution MR
Carbon
Pro Street
Nate Denver – Ford Mustang Boss 302
Rayo – Mitsubishi Lancer Evolution MR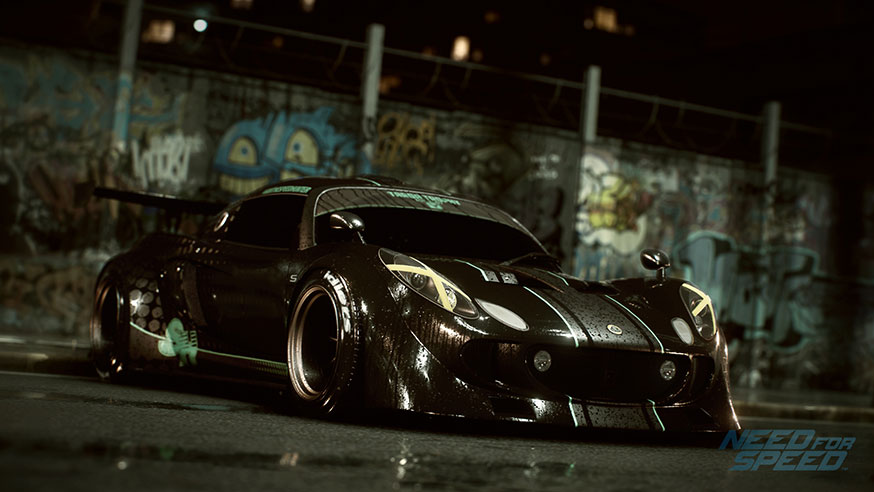 The update will also see the addition of over 200 decals, a maximum REP limit of 70 (10 more than the previous limit), 12 new donor cars and new "Urbex Spots" collectables. Furthermore, brake discs and calipers can now be customised, more daily challenges will be available and there's of course a number of the usual bug fixes and general improvements.
Finally, Need for Speed will get an additional three trophies and achievements which can be seen below.

Zero to hero – Win a race while driving Eddie's car
Eddie is back – Win Eddie's progression
Hit the ceiling – Get to REP level 70
Help TeamVVV grow by supporting us on Patreon: www.patreon.com/TeamVVV.