Bike fans have been waiting with anticipation for any scrap of information for the upcoming officially licensed TT game TT Isle of Man: Ride on the Edge.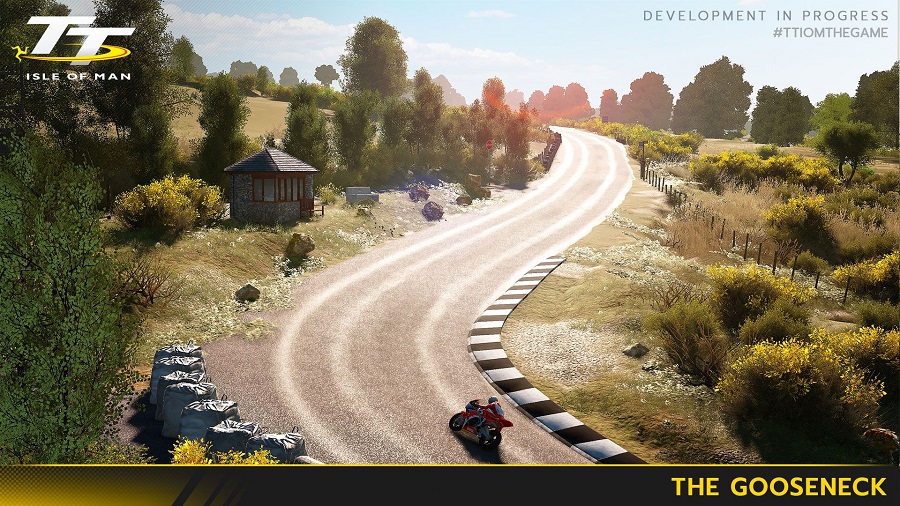 Happily, developer Kylotonn Games (along with bike journalist Nick Soye) has been sharing in-game images of the racer on their respective social media channels. Three images have been shared recently which give us a helicopter style viewpoint from above, and a close up at some impressive track side detail.
TT Isle of Man Ride on the Edge feature some very impressive looking foliage to the sides of the road circuit, something we've seen in the recent WRC 7 trailer, which helps to bring the environments to life.
TT Isle of Man: Ride on the Edge of course features the full 37 ¾ mile road circuit along with much of the leading teams, riders, team liveries and bike manufacturers. To compliment the huge mountain course, TT Isle of Man: Ride on the Edge contains fictional tracks and the main circuit has been replicated with every house, tree and traffic light in the correct position.
TT Isle of Man: Ride on the Edge is currently scheduled to release on the PlayStation 4, Xbox One and PC platforms sometime this year.