Lewis Hamilton secured his 37th career pole position and sixth this year with teammate a whisker away alongside him on the front row for tomorrow's Singapore Grand Prix. The British driver finished ahead by 0.007 seconds from Rosberg with a resurgent Red Bull completing the second row. Alonso is in close territory in fifth. This qualifying session was by far the closest all season and the race tomorrow is far from a forgone Mercedes conclusion.
Qualifying 1
The difference in the dry tyre compounds this weekend is as high as 2.5 seconds around the Marina Bay . Most drivers going straight out on the Super-softs knowing that the softs won't be fast enough to get through to Q3 anyway, and even Hamilton's early pace setting time of 1:47.847 set on the soft tyres wasn't felt comfortable enough to remain, as he switched to the super-soft tyres with four minutes to go.
Therefore with the remaining minutes we had a Q3-like session with 22 drivers on track. It was the Ferraris of Raikkonen and Alonso in first and second with the championship contenders in third with Hamilton and sixth for Rosberg. Amazingly this session marked the first time in 2014 that Kimi Raikkonen has finished a session ahead of his teammate, Alonso. Those eliminated were the Caterham's and Marussia's, with Maldonado and Sutil unable to make the cut into Q2.
22nd: Ericsson
20th: Kobayashi
18th: Maldonado
---
Qualifying 2
15th: Perez
13th: Hulkenberg
11th: Button

---
Qualifying 3

The Iceman, Kimi Raikkonen, unfortunately has a gremlin in his engine and is asked to retire the car – a real shame as the Finn was looking great this weekend in Qualifying. Ricciardo sets the first final lap to take a provisional pole, which Rosberg and then Hamilton take in quick succession – Hamilton finishing on a 1:45.681, taking pole by 0.007 seconds. Alonso finished fifth and a disappointing sixth and eighth for Williams. On the radio to Rosberg being told he has been beaten by Hamilton, the reply is, "Damn it!"
A very exciting prospect for the race tomorrow – the top nine are separated by under six tenths and Mercedes are unlikely to set off into the distance. With a big margin too between the two tyre compounds, race strategy and how many pitstops are going to make for a long (expected to be 2 hours) and enthralling Grand Prix.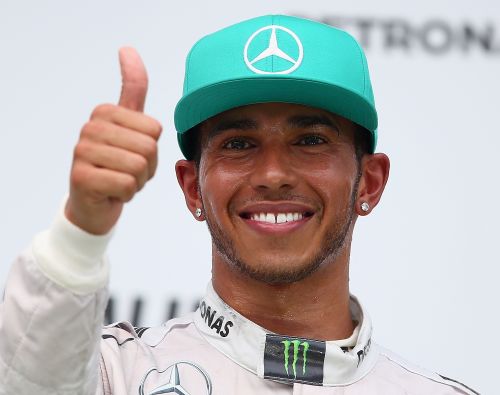 10th: Kvyat
8th: Bottas
6th: Massa
4th: Vettel
2nd: Rosberg