Polyphony Digital – the developers of the Gran Turismo games – has announced that the online functionality of the game will be disabled, as part of a maintenance period lasting approximately two hours.
In the notice, Polyphony states that the maintenance period – which is sch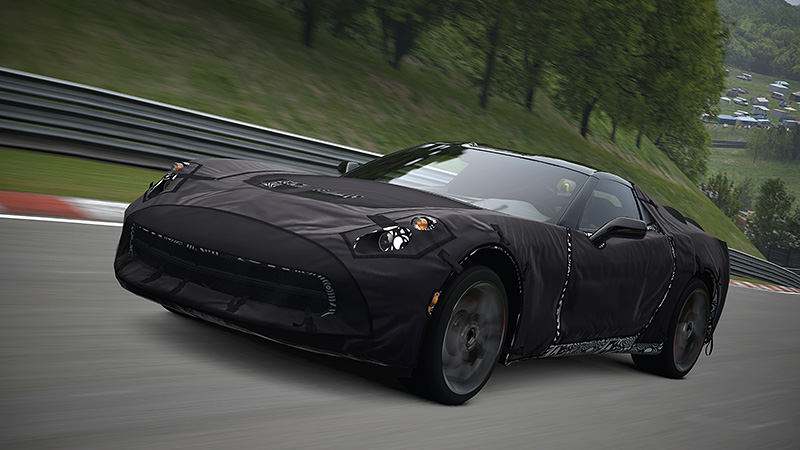 eduled on January 15th – should commence from 8.00PM GMT, with all of Gran Turismo 5's online features being accessible again at 10.00 PM GMT.
Whilst such updates aren't new to long-term players of GT5, the timing is quite intriguing if you factor in what's going on in the motoring world at roughly the same time.
On January 13th, Chevrolet is set to unveil the new C7 Corvette at the Detroit Auto Show, fully undisguised. Which, considering the camouflaged C7 'Vette has been available as a free download for GT5 since November, suggests that the production car will also make its way into the PlayStation-exclusive title.
And, as maintenance periods often – but not always – precede an update of some sorts that contains downloadable content, makes the possibility of the new Corvette being included in GT5 sometime soon even more likely.
Of course, none of this has been confirmed by Sony or Polyphony Digital, so it's unwise to get too excited and carried away by this bit of speculation. However, going on past experiences with Gran Turismo 5's DLC releases, all the signs suggest that something new for the game is in the pipelines.
As always, stay tuned on the Team VVV news and Facebook pages for any updates on this story…