Three weeks after the first qualifier event went live, the second round of the 2014 GT Academy is now available to complete.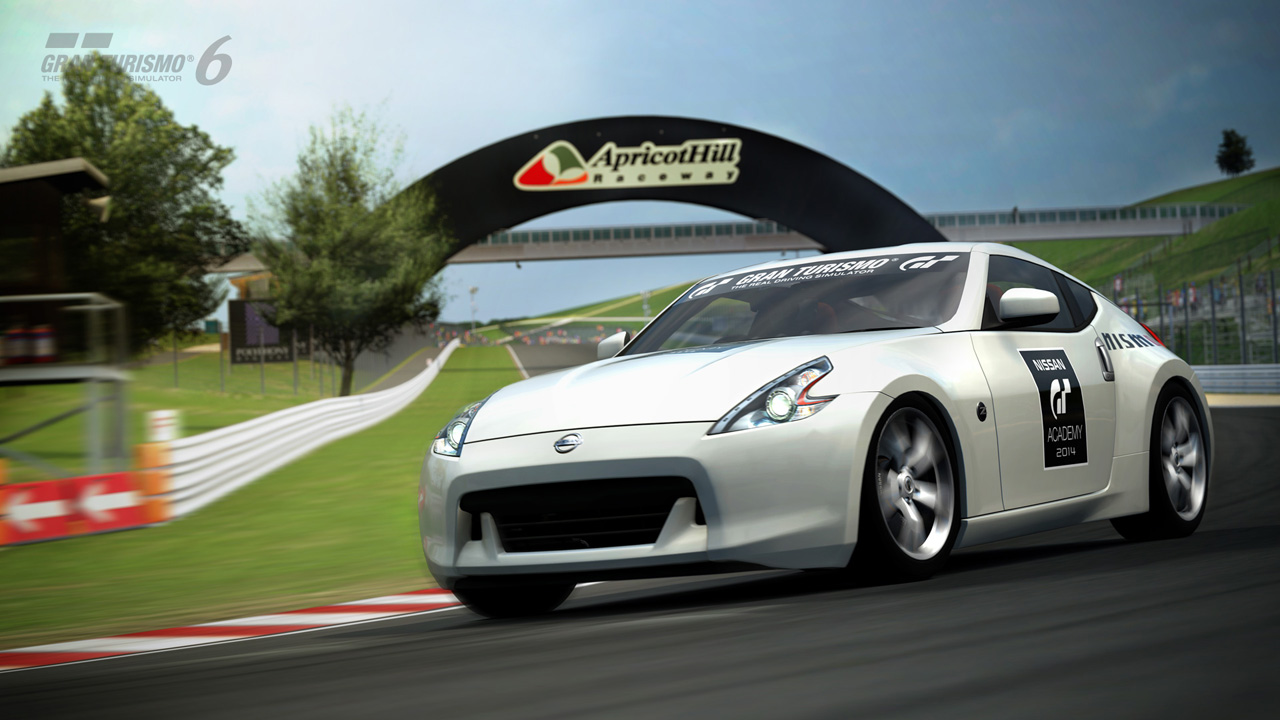 Accessed through the GT Academy 2014 app on Gran Turismo 6's main menu, the second round is – like Round 1 – a hot lap session, where players need to match or beat a certain lap time in order to qualify for the next round.
Whereas the first session involved the all-electric Nissan LEAF family car, this one allows players to get behind the wheel of something more sporty: the Nissan 370Z sports car. However, players can not disable the Active Steering and Skid Recovery Force driver assists.
At least the in-game Credit payout is on the generous side: players who can beat the 1 minute 38 seconds lap time around Apricot Hill will be rewarded with 350,000 Credits, or 700,000 if players have maxed out the Log-In Bonus.
No information regarding when the next round will be released has been disclosed at time of writing, though players can participate in all current and upcoming GT Academy 2014 sessions until the qualifying round comes to an end on June 16th.