The first round of this year's GT Academy competition has officially commenced, kick-starting the annual search for the next Gran Turismo-nurtured hot shot racing driver.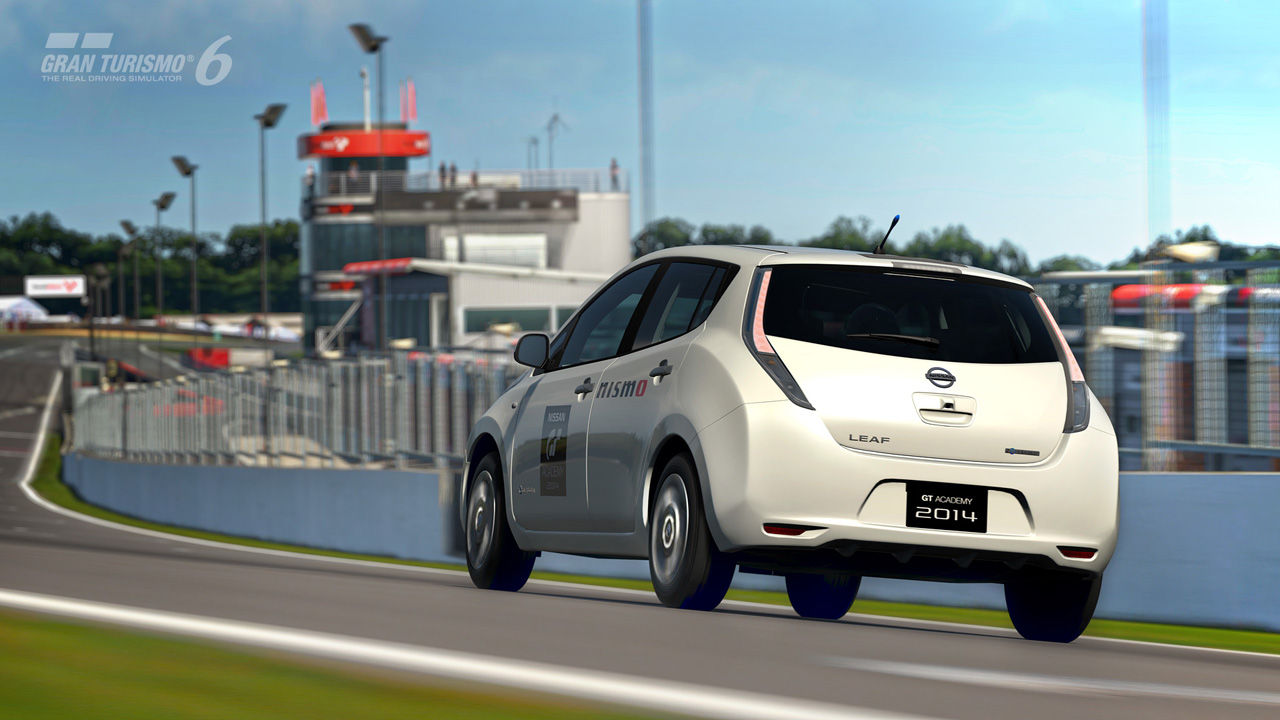 Launched as a free-to-enter mini game in Gran Turismo 6, the GT Academy 2014 rounds currently consists of one qualifying session in the Nissan LEAF electric car. The remaining three are expected to be added in the near future, and feature additional vehicles to the LEAF such as the rear-wheel drive 370Z sports car.
For the first time ever in the programme's six-year history, a Facebook-based application – dubbed the 'GT Academy Challenge' – will also feature in the driver selection process. No other details were disclosed, other than that it'll launch sometime in May later this year.
Upon passing all four qualification events, the European GT Academy entrants and Wild Card winners will be whittled down to 12 regional champions, and pitted against each other in the 'Race Camp' until this year's EU winner is crowned an official NISMO Athlete. A drive in a Nissan 370Z GT4 car at next year's 24 Hours of Dubai endurance race.
The GT Academy 2014 qualifying mini-game will run until 7.59am BST on 16th June, and is open to anyone with a PlayStation Network ID and a copy of Gran Turismo 6.
Over the years, prior GT Academy winners have gone on to forge succesful careers in motorsport: Last year's winner Miguel Faisca is currently competing in the Blancpain Series for Team RJN, 2011 victor Jann Mardenborough is currently driving for Arden International in this year's GP3 championship, whilst inaugural prizewinner Lucas Ordonez and 2012 champ Wolfgang Reip will be driving the innovative Nissan ZEOD RC experimental racing car at the iconic 24 Heures du Mans in June.