GRIP, the early access title that is the spiritual successor to 1999's Rollcage, has undergone a recent update which sees big improvements to vehicle stability and AI competitiveness and features a brand new track on the planet Norvos.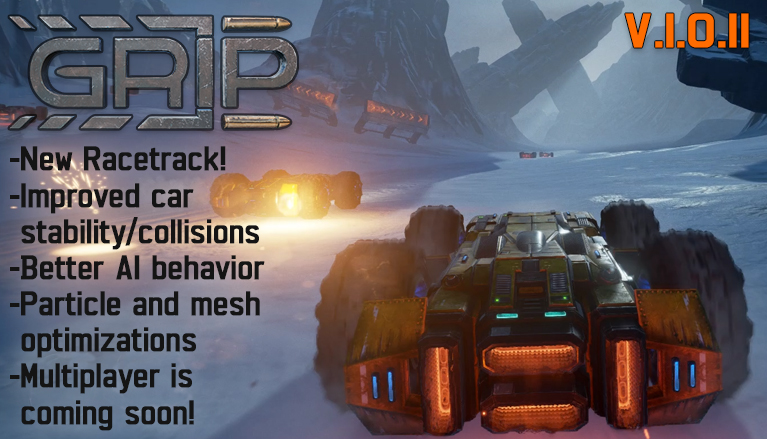 According to developer Caged Element, vehicles are now more stable than ever with the car now not reacting so harshly to collisions which was one of our complaints from our initial impressions with the game which you can view below.
AI vehicles are now more competitive are will avoid obstacles and collisions more easily and recover from crashes quicker. Even the race cameras have had tweaks which should now convey a greater sense of speed.
You can view the full changelog for GRIP's v1.0.11.1 update below.
Support TeamVVV on Patreon: www.patreon.com/TeamVVV.
Here is the full changelist for patch 1.0.11.1:
Gameplay:
Large improvements to AI: AI are now more competitive, navigating tracks more easily and avoiding obstacles/collisions. They also recover quicker from crashes
Levels:
Transport: Added more detailed structures (still WIP), improved lighting overall
Basin/Biodome/Festive: Improved lighting
Visual:
Greatly improved the small tunnel asset in Jahtra tracks
Updated starting gate to be more detailed
Pickups:
Audio:
Optimization/fixes:
The incoming missile indicator is now a flashing icon above the speedo, rather than the borders of the screen turning red
——————————————————————————-
Pick-up balancing
A new vehicle from the "Cygon" manufacturer
Basic vehicle customization
Additional racetracks on Liddo5 and Jahtra
Multiplayer!